Celebrating NAIDOC Week 2018 with Recycled Mats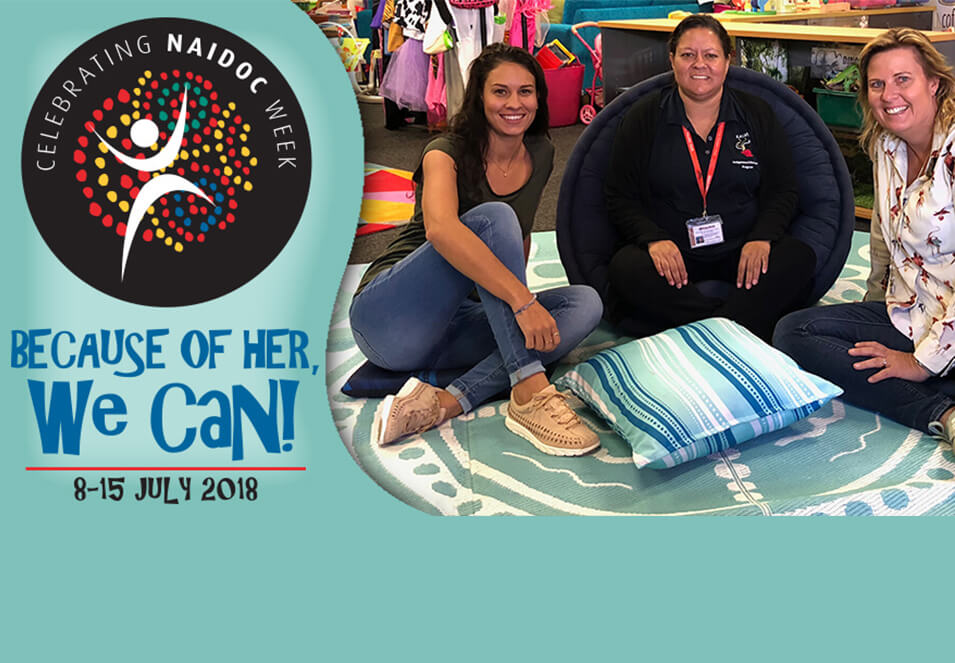 NAIDOC Week 2018 will be held from Sunday 8th July to Sunday 15th July. Read all about how you can use Recycled Mats to support your celebratory efforts acknowledging Indigenous Culture
NAIDOC Week 2018
NAIDOC Week 2018 will be held nationally from Sunday 8th July and continue through to Sunday 15th July.
Held each year for one week in July, NAIDOC Week celebrations are the vehicle of change helping all Australians to acknowledge the history, culture and achievements of Aboriginal and Torres Strait Islander peoples. At Recycled Mats, we are proud to promote Aboriginal culture and history all year long, but especially during this sacred time.
NAIDOC week is an Australia-wide opportunity for people of all walks of life to give thanks and pay homage to the culture, languages, art, history, and life of Aboriginal Australians from across this wide country on one specific week of the year. For many Australians, it is an opportunity to learn more about the Original Australians, and to dive more deeply into the support and understanding both of the past and the present challenges and opportunities faced by Indigenous Australians.
NAIDOC originally stood for 'National Aborigines and Islanders Day Observance Committee'. This committee was once responsible for organising national activities during NAIDOC Week. More recently, the acronym of NAIDOC has now become the name of the week itself. Click the blue link to learn more about the origins and history of NAIDOC Week.

Embedding Aboriginal Culture into the Curriculum during NAIDOC Week and all year round
NAIDOC Week is the prime time of the calendar year to include Indigenous studies in your daily programs in early childhood centres, preschools, primary schools, childcare centres, family day care centres and high schools.
There are many ways to embed Aboriginal culture AND sustainability in your curriculum but one of the best must be to include a recycled plastic circle mat designed by a local Indigenous artist.
These mats can then continue to be used as a teaching tool throughout the year to discover the motifs and themes of Aboriginal language used in community and storytelling.

Use Aboriginal mats in a variety of ways:
Sit on the mats during circle time, and use a "Talking stick" to share stories and ideas about Indigenous culture with one another
Use the motifs on the mat as starting point for drawing and painting exploration and activities
Use the mats to create distinct play areas in the classroom – block play, book nook, home corner, craft corner, activity spaces
Hang a mat on the wall as cultural art
Create new games and transitions using the mat symbols as inspiration for movement such as stepping stones, skipping, jumping and hopping
Take this mat both indoors and out to use as a picnic or lunch mat for informal meals
These Aboriginal mats can also be used to demonstrate that a centre or school considers sustainable practices as they are recycled from old plastic shopping bags and PET bottles.

Shop our Aboriginal Mats today
There are many different styles, shapes, and colours of Aboriginal Mats.
All are designed by our local Indigenous Artists (such as Christine Slabb from Fingal near Tweed Heads, who designed our Garrima mat for the 2018 Commonwealth Games) as part of our commitment to support Indigenous Australians in creating sustainable income.
---
Leave a comment