Helen Price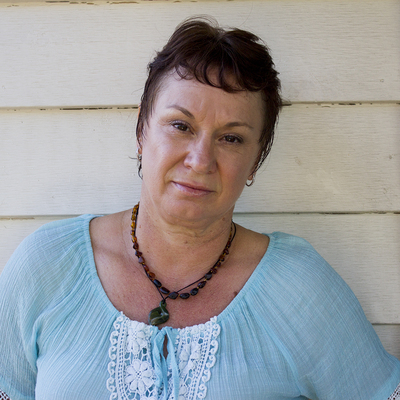 Darumbal Country, Queensland - Designer of the following mat designs; Family Feet, Come in for a Yarn, Butterfly, One People, Aussie People, Which Way, Manta Ray & Turtle Journey
Designer of "Come in for a Yarn", "Manta Ray", "Which Way", "Turtle Journey"
Working with Recycled Mats since 2013
I started drawing when I was a really young and it has been a part of my life ever since. Art has its influence in almost everything I do, it's a heartfelt communication, it's how I connect with my world and my spirit. I have worked with ceramics, acrylics, community and festival arts, sculpture and textiles. Today my focus is mainly around graphic design. My work is a reflection of the forests around me and a celebration of the land. It is done in honour of the animals, their relationship with the land, with each other and with us. I have recently started work in a Rehab centre, helping people connect with their creativity as a path to healing their lives. I love this work and the art we create shines with new beginnings.
To contact Helen directly please send her a PM through her facebook page www.facebook.com/HelenPrice
---
Leave a comment