Reconciliation Mat – Fun & Function In One For Your Kindy Classroom
Date Posted:3 July 2016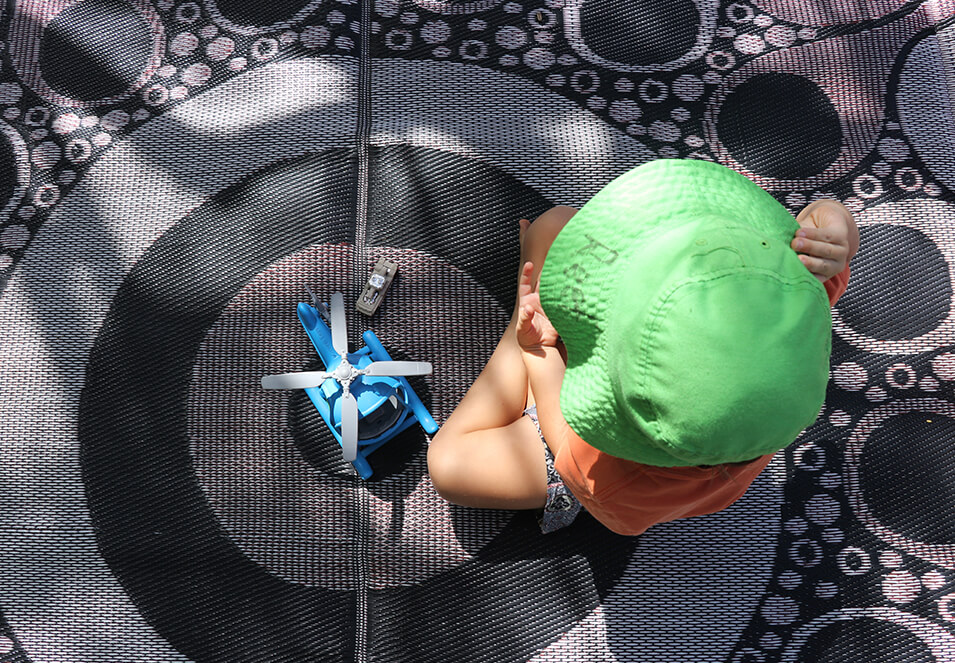 A design that looks stunning and a piece that provokes conversation
Imagine buying a decorative floor mat for your classroom that's also an interactive multicultural playspace! The high quality mats available exclusively from Recycled Mats bring function and flair together. With striking, authentic Indigenous images and educational design features, they're also easy to clean, store and transport.
The Reconciliation mat is one of our most popular items for school and childcare environments. Designed by Australian Aboriginal artist Angela Marr-Grogan, its symbols represent people and organisations coming together to build closer relationships. The pattern is made up of dots and concentric circles, which tell a story about partnerships and creating positive change.
At the same time, the pattern is ideal for guiding children to sit down in their own spot for story times or meal times. Encourage your class to gather around the mat for campfire yarns, or create 'musical chairs' or 'statues' style games that interact with the pattern. The Reconciliation mat helps educators guide discussions about respect for the community and our natural environment, whilst maximising opportunities for enjoyable play and exploration.
At a generous 3 metres in diametre, the Reconciliation mat comfortably seats over 20 kids for indoor or outdoor fun or relaxation. Made of recycled polypropylene, it's easy to shake off sand or hose off dirt after your class has enjoyed an eco-friendly outdoor playspace with a cultural focus. Used indoors, it is soft and comfortable for sitting or walking on and brings a colourful, multicultural vibe to the room. Order your here now
---
Leave a comment