Step by Step Photographic Tutorial: How to fold a HALF CIRCLE mat

Step by Step Photographic Tutorial: How to fold a HALF CIRCLE mat
The most important thing to ensure the longevity of your recycled plastic picnic mat is to remember to fold the seam the right direction so the plastic fibres remain strong and supple.
Let us show you how.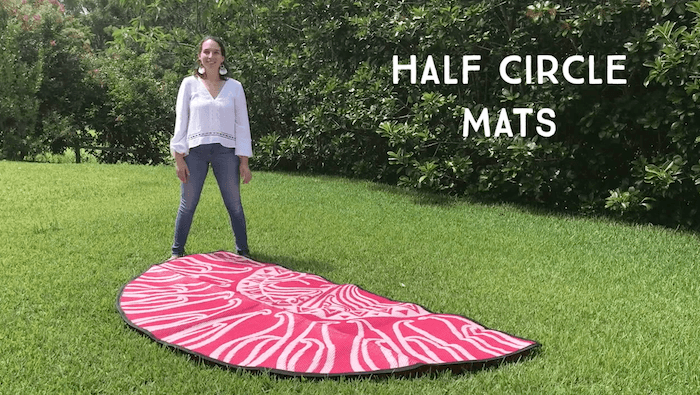 Step One: Lay it out flat on the ground.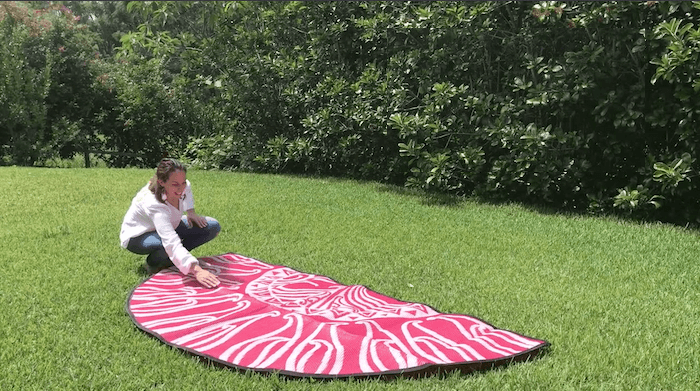 Step Two: You'll notice that along the middle there is a natural fold line.
Step Three: The centre fold line seam should point upwards, like a mountain. If it doesn't, flip the mat over before starting to fold.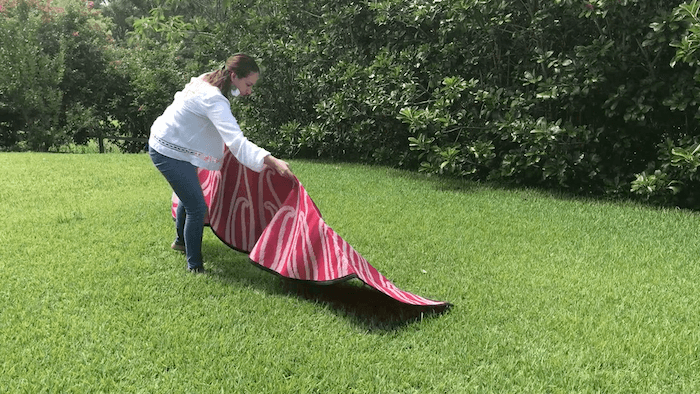 Step Four: Follow that natural fold along, and fold it in half longways.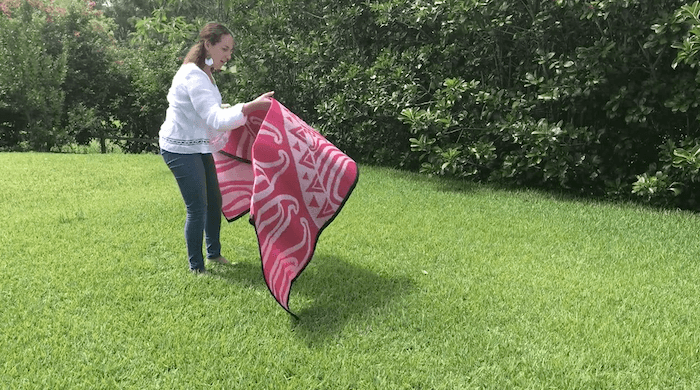 Step Five: Lift the folded mat upwards, and then let the two ends fall down, so it folds it in half lengthways.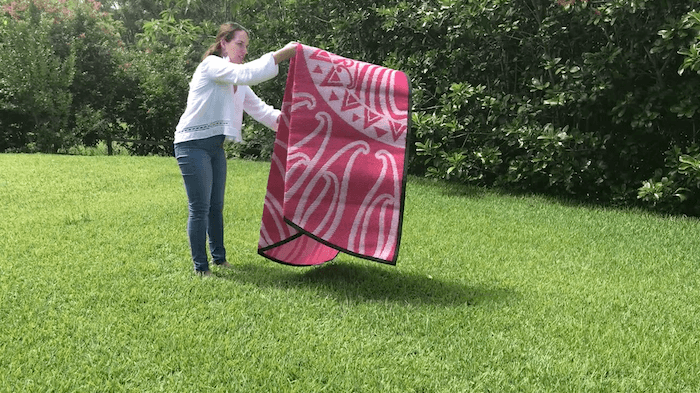 Step Six: The mat will now look like this.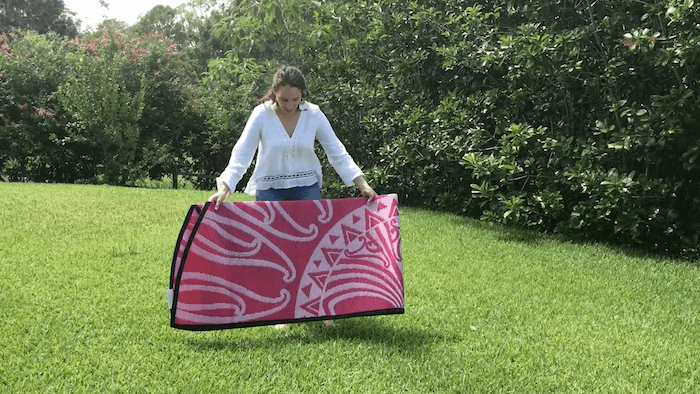 Step Seven: To finalise the folding process, the easiest way is to turn the mat horizontal as pictured above.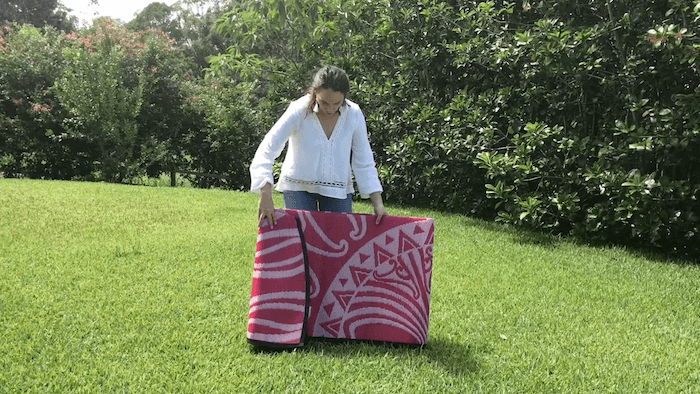 Step Eight: Fold one side in...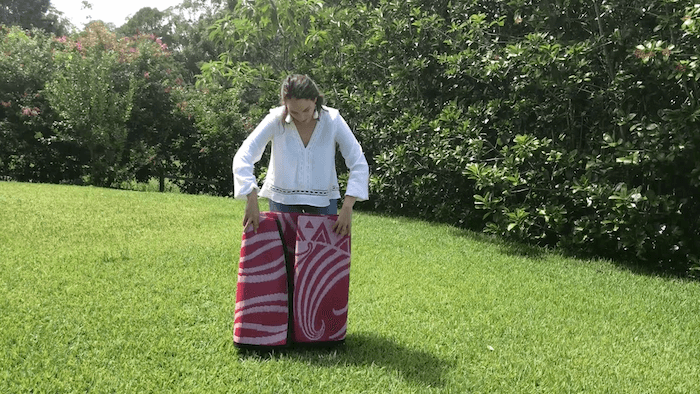 Step Nine: ... then the other side in.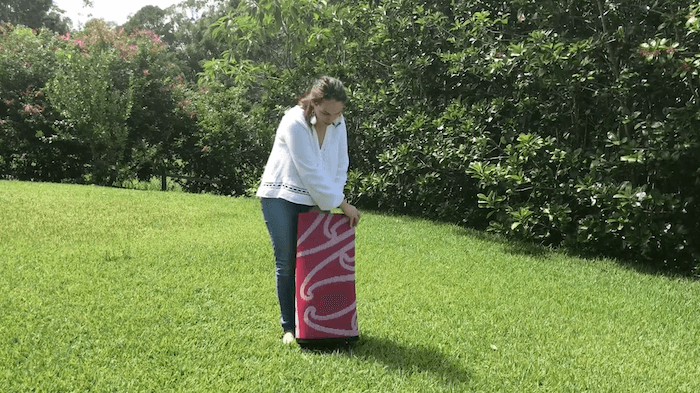 Step 10: To finish, fold it again in half.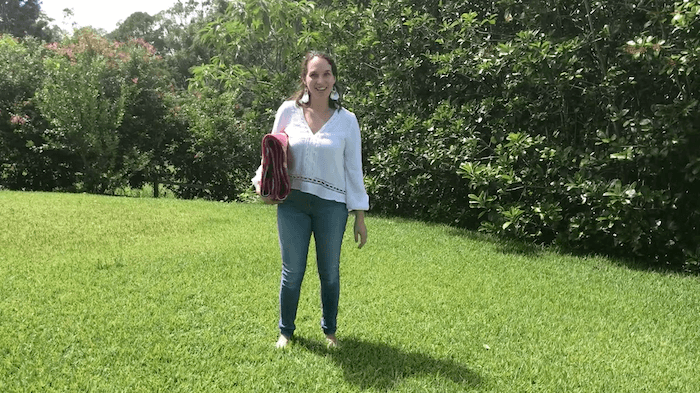 Step Eleven: And that's it. You are ready to go! Picnics, beach hangs, fishing off the pier... this mat is your new best friend.
---
Leave a comment