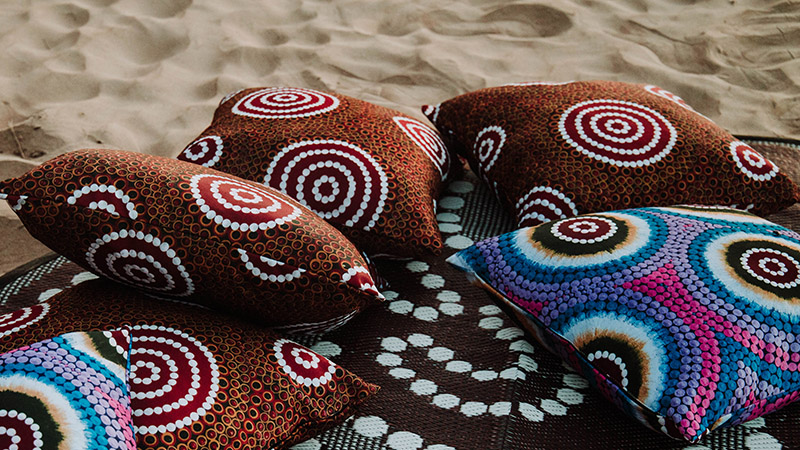 Water Hole Dreaming Collection
Join Dean Jakamarra Briscoe, Anmayyerre artist and enjoy one of Dean's stunning artworks Water Hole Dreaming (that Recycled mats proudly displays the original in the office in Tweed).
This design represents all the water holes around Australia, it shows them in many different sizes.
The Important cultural traditions and locations of the water holes are taught to younger generations in order to survive on the land and respect it.

Aboriginal Design Placemat / Mousepad
$18.95
14% OFF RRP $21.95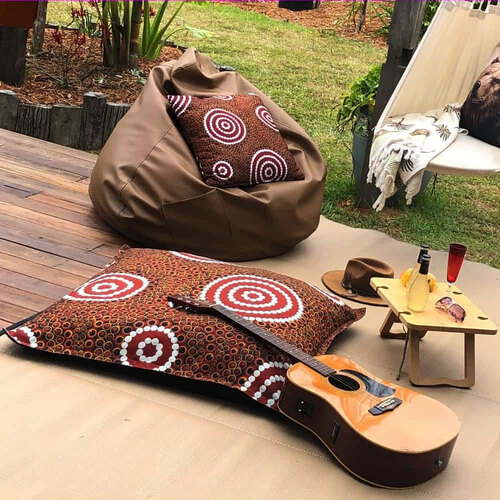 Aboriginal Designed Giant Cushion / Bean Bag
$99.95
16% OFF RRP $118.95