Thanks for deciding to enter our "Game of Skill" to celebrate 10 years of being in the business of Recycled Mats.
How to win :-
Pick the category or categories in which to enter your images. You may enter more than 1 category.

Best Aussie Summer Shot

Best Camping/Outdoors Shot

Best Family Pet Shot

Best Educational Shot

Best Group / Party Shot

Funniest Family Shot

Most creative way to use a mat
​
If possible, please turn your phone/camera sideways and send all photos in LANDSCAPE mode (not compulsory)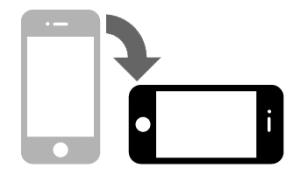 Take your photos with flair and imagination (and some humour if you wish) and email them to:-
comp@recycledmats.com.au using the CATEGORY NAME as your subject line. Please enter 1 category per email, so if you want to enter 4 categories then send us 4 emails so that we can pop your email in the appropriate category to be in the running. You can include multiple images for the same category in each email if you wish. Also please include your full name within the email.
Prizes Up For Grabs
Each category winner will be sent one pack of the following:- RRP prices listed below;
Site Mat Purple $164.95
Australia Flag Mat (new for Xmas 2019) $109.95
Recycled Mats Glass Bottle $19.95
Beach Throw - Royal Stripes Yellow $34.95
Beach Throw - Kiera Stripes Green $34.95
Voucher for $50 to use on the Recycled Mats Website. Valid for 3 years
Shoo away fly distractor $21.95
Total Value Per Pack is :- Over RRP $435
Total prize pool up for grabs:- Over RRP $3000
Terms and Conditions
Global Kids Oz Pty Ltd, Trading as Recycled Mats is the promoter. ABN 93 140 968 592. We are based at 2/42 Machinery Drive, Tweed Heads South, NSW, 2486 Australia

The competition starts at midnight 30th November 2019 and runs until midnight 31st January 2020. All entries must be submitted within that time period.

Prize pack details are set out above.

To enter, please send your photos via email to comp@recycledmats.com.au Please make sure you give the subject of the email, the name of the category you wish to enter. Also please include your full name within the email.

The staff of Recycled Mats will determine the winners of each category within 28 days of the end date of the competition. This is a "Game of Skill" and not a competition.

The judges decision is final.

Prizes cannot be exchanged for cash or other products.

By submitting your entry you give Recycled Mats and its affiliates permission to use the image/s in any marketing purposes related to Recycled Mats or its partners including but not limited to website use, social media posts, newsletters, catalogues or any other marketing use deemed suited to Recycled Mats or its partners.

By submitting the entry you also acknowledge that you have permission from all people in the photograph including parents of minors that you have their approval to submit the image to the competition and have advised that it may be used for marketing purposes for Recycled Mats and its partners. Global Kids Oz Pty Ltd T/A Recycled Mats will not be held liable for any images submitted without permission granted, this is a condition of entry

Winners will be notified via email to the same address used to enter the competition. Announcements of the winners first full name and first letter of surname only will be made via newsletter/email to our subscribers, and via our Facebook & Instagram accounts. ( For privacy reasons )

Recycled Mats will arrange delivery of all prizes at our own expense within Australia ONLY

The only information collected during the competition will be First and Last Names, and email address. Addresses will only be required for winners of each category for delivery of prizes. By submitting your email address, you acknowledge permission to be added to our email database for future promotions. There is an easy unsubscribe link on each and every email should you wish to remove yourself.

Please note that no images will be accepted with nudity, inappropriate gestures or behaviours, any illegal activities or any cruelty to animals or people in any form. If any images with this content are submitted ALL submissions for that person will be deleted and may be passed onto Police if illegal activities are pictured.

Our full privacy policy is published here for your reference.