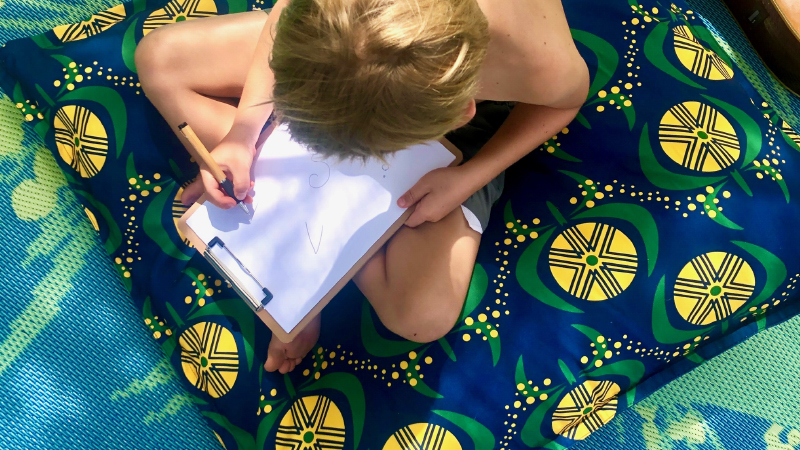 Beanbags/Giant Cushions
Take a break from your busy schedule and relax on our exclusively designed Giant Cushion / Beanbags. Every object in your home should bring you joy and comfort, and these large floor cushions will do just that....and more!
You can take them outside for lazy afternoons or a day out picnicking with family and friends at the beach or in the park, or enjoy them in the lounge room or kids' room. Designs that complement the modern-day decor while providing everyday comfort
Soft, Comfortable and Trendy Beanbags
Experience a whole new level of comfort, calm and relaxation with our soft and colourful giant cushions. Made from polyester canvas, they have a dreamy feel to them that will make your afternoon nap or movie time, your favourite time. They truly are a perfect addition to your lounge room, children's rooms and family room. And that's not all, take several with you on your outdoor adventures for the best time out. Include our portable picnic tables and outdoor mats, and you'll be the envy of all around you.
Some of these large floor cushions are authentically designed by Indigenous artists, others are our own range of contemporary designs for those after a modern, individual look. Add them to your childcare centre or school to meet cultural inclusion program targets. And no worries about them getting all dirty as cleaning and maintaining them is effortless.
Here's an idea; promote sustainable living by filling your giant cushion / beanbag with your own choice of recycled materials such as clean rags, old washed and clean clothes or scrunched up newspaper. Better yet, store away your less used soft children's toys by stuffing them into the bean bag if you can't bear to throw them away.