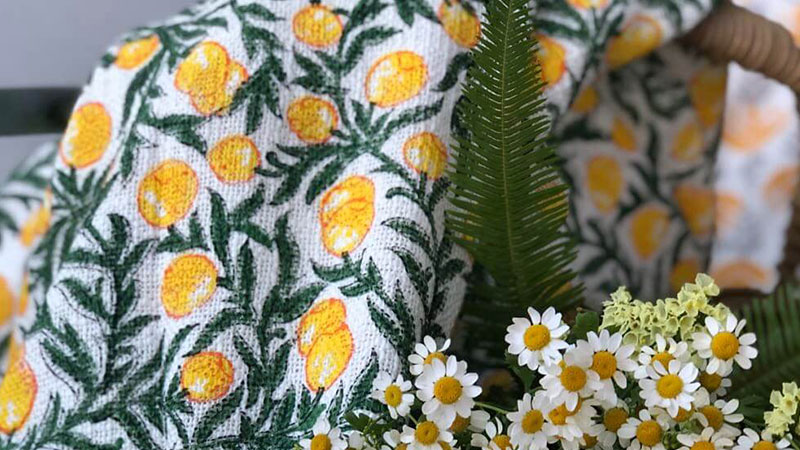 Pure Cotton Throws & Rugs
Bright designs, light, portable and soft to touch, our throws are perfect for use year-round. Made from incredibly soft, easy-care 100% cotton, they are the perfect wrap-around for your picnics, beach walks or during those breezy summer nights. Also ideal for styling a sofa, chair or bedroom, they'll bring a touch of boho-chic to any space. And our range of rugs is on-trend and ready to make that powerful design impact at your next outdoor event or decor makeover.
Bright Designs, Cosy Comfort
Designed and made for comfort, these throws will make you feel covered yet free like the wind. Drape it over your outdoor furniture to a dazzling effect. Use them as a beach towel/throw, a picnic/beach blanket, a shawl or light blanket on summer nights. This collection of throw rugs is skilfully woven from premium quality materials and painstakingly block printed by hand. Our artists take great interest in developing unique designs. Our extensive range of designs caters for modern individuals with an eye for bold and bright styles as well the more traditional individuals looking for neutral and subdued patterns.
Luxurious Quality, Environmental-Friendly Manufacture
Our collection of throws are made from incredibly soft pure cotton that is light and breathable. The throws are skilfully crafted in India in our Fair Trade places of manufacture. Using strong cotton fabrics, and environmentally friendly dyes, the throws are hand-loomed, into a range of gorgeous colour combinations for your taste.
Cover yourself up after a cool dip, furnish your outdoor furniture, wrap yourself during summer, and achieve comfort and relaxation during your picnics and on the beach. Stocked in different colour style options, you are guaranteed to have something that matches your style.
Browse through our collection and order online today.