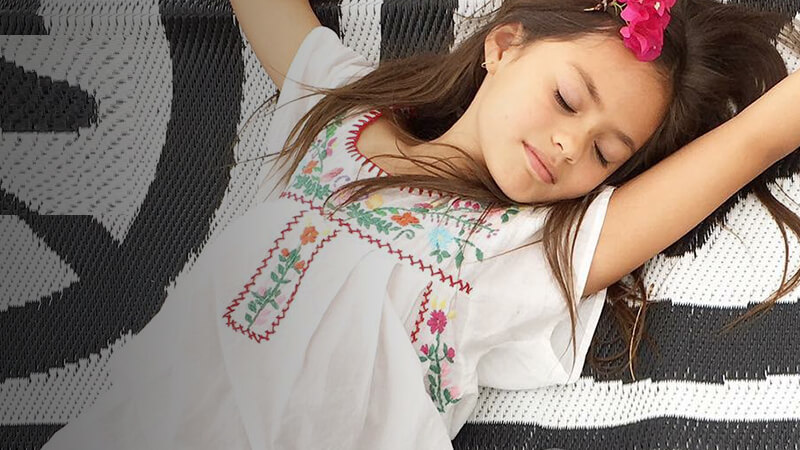 Kids
For kids, the floor is a great place to play, so why not make it the best place. Our collection of high quality kids mats and rugs will help you make the playroom cosier, more personal and educational.

Aboriginal Design Mixed Bulk Buy
$556.00
24% OFF RRP $734.75
Kids
Bring life, comfort and fun into your kids room or playroom with vibrant mats and rugs from Recycled mats. You have a choice chic designs, educational geometric patterns, culturally inspired designs and gender neutral colours perfect for adding colour, style and personality to any space. All our kids mats and rugs are made from 100% recycled materials by indigenous artists in line with our shared values of integrity and sustainability.
Our kids mats and rugs are more than a flooring option. They are a place for your kids to make memories, jump, and play, learn, grow and explore. We understand that your kids will most probably make their fondest childhood memories on our rugs and mats. Our rugs and mats combine fun with learning, functionality with elegance, heritage with ideals. Working directly with indigenous artists, our kids rugs and mats are made from 100% recycled materials to lead the way in promoting sustainability. Additionally, our collection is culturally inspired to help your kids embrace and celebrate cultural diversity.
Practice ABCs, play games and go on a trip around the world right in the comfort of your playroom with our kids rugs and mats. With vibrant colours and patterns, these pieces stimulate imagination, creativity and interaction. The wide variety of animals, roads and letters create a fun learning experience while the intricate patterns inspire imagination which shapes cognitive skills. The rugs and mats are not only fun and educational but also very cosy, beautiful and elegant. Definitely the perfect addition to your kids playroom or educational centres. Browse through our collection of kids mats and rugs today and transform any space into a fun educational adventure.