Nature Play and Forest Schooling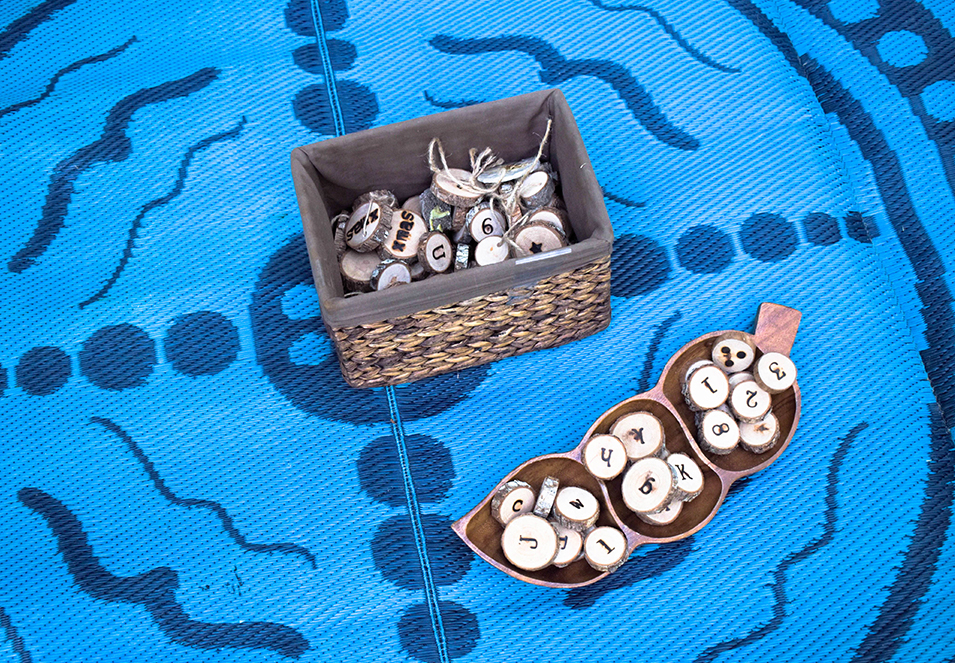 Nature play and forest schooling are the "buzz words" of 2018 in Early Childhood Education. Nature play brings tangible benefits to children and adults for health and wellbeing. But how do you do it well?
Nature Play and Forest Schooling with Recycled Mats
The key to nature play curriculum planning is thinking of the natural world as your classroom, and finding ways to enrich children's natural play with new imaginative experiences and activities. It's about embedding these experiences into your daily program so well that being outside in nature is the learning opportunity.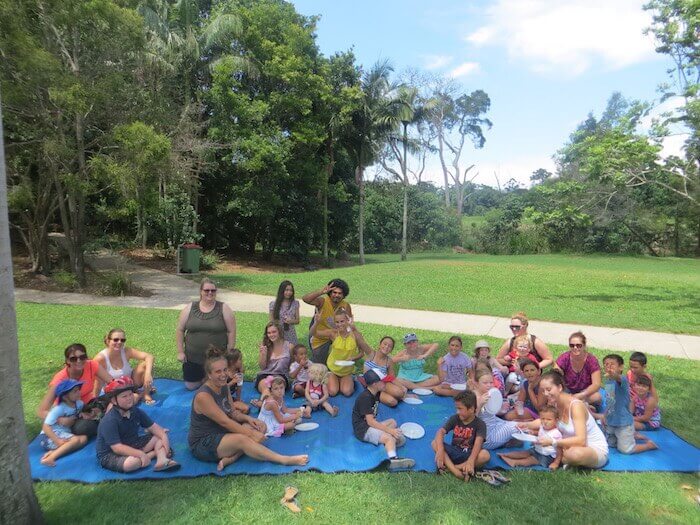 Creating Comfortable Outdoor Classrooms
Creating outdoor classrooms requires planning and forethought. It's about making sure children are as comfortable outside as they are in.
For many modern children (and adults), it can be an adjustment in both mind and body to spend more hours outside than in. Children (and their educators) can also find that the mindset is the hardest thing to change because traditionally, indoors has been where you 'learn' and outdoors is where you 'play'.
To create a learning environment where the learning that happens outdoors (both spontaneously and through teacher-led intentional teaching plans) is equally valid as the learning that happens indoors is a BIG shift for many people, young and old.
We believe that creating a comfortable learning environment outdoors is the first step.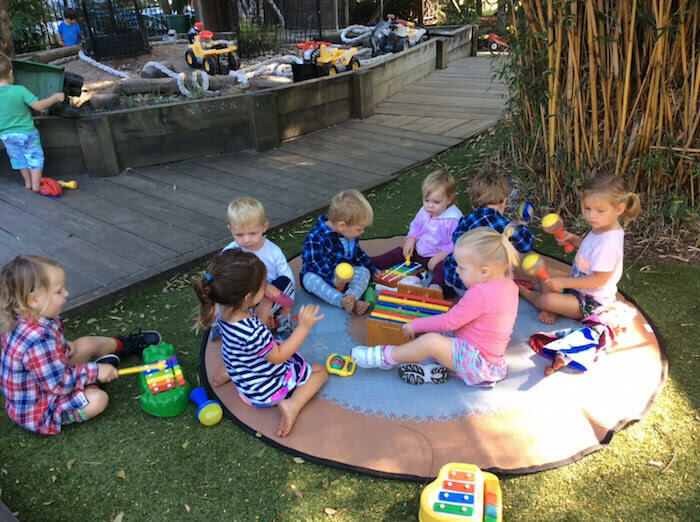 Recycled Mats can help.
Our recycled plastic picnic and activity mats are a portable all-weather floor cover that can provide soft seating for picnics, and morning tea and lunch times.
Equally as important, recycled plastic classroom mats can be used as flooring in nature cubbies, and to set up outdoor "invitations to play" using sticks, stones and found objects as play toys and props.
Recycled mats can be positioned in the outdoor learning environment as a central spot for children to examine their nature treasures, and employed during circle times to share stories and songs with the group of young people.
Recycled plastic activity mats can be set up for teacher-led "intentional teaching" moments,
Being so light, flexible and moveable, recycled plastic classroom mats can also used by children in spontaneous play. Children can, alone or with friends, move mats from place to place and set up their own learning zones to tell stories, act out plays, sing songs, craft, create outdoor 'home corner' spaces for their dolls and toys, and enjoy a bit of solo time surrounded by trees and the quiet of the bush.
Recycled mats are especially helpful for those children who do not take naturally to the dirt, mud and mess of the natural world, giving them a clean place to sit, explore, and eat.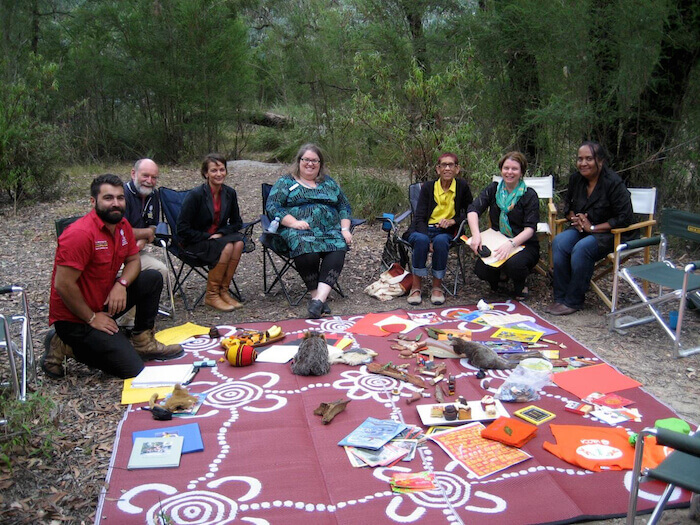 At Recycled Mats, you can find mats of all shapes, sizes and colours for nature play experiences.
The majority of our mats feature Indigenous Australian designs by local Aboriginal and Torres Strait Islander artists. (We also stock a number of Indigenous designs by Maori and Balinese-Singaporean artists too.)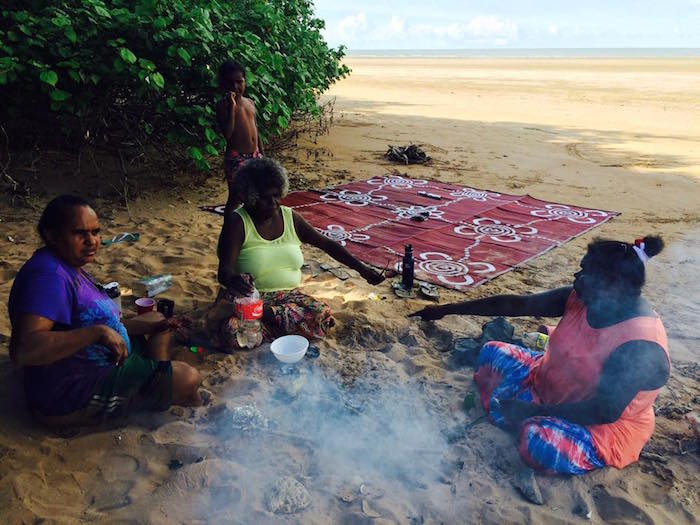 Cultural Mats
These authentic, culturally-sensitive mats meld with the natural world, and are aesthetically pleasing both indoors and out. They also embed the local cultures and stories of the Australian land in the outdoor environment, and can encourage children's natural curiosity to understand more about Aboriginal symbology and culture.
The perfect time to buy is in the lead up to NAIDOC Week – use our recycled polypropylene mats outdoors to foster language development, provide storytelling opportunities, practice early mathematics in counting and classifying activities with rocks, stones and sticks, and discover and share new Indigenous songs and games during circle time.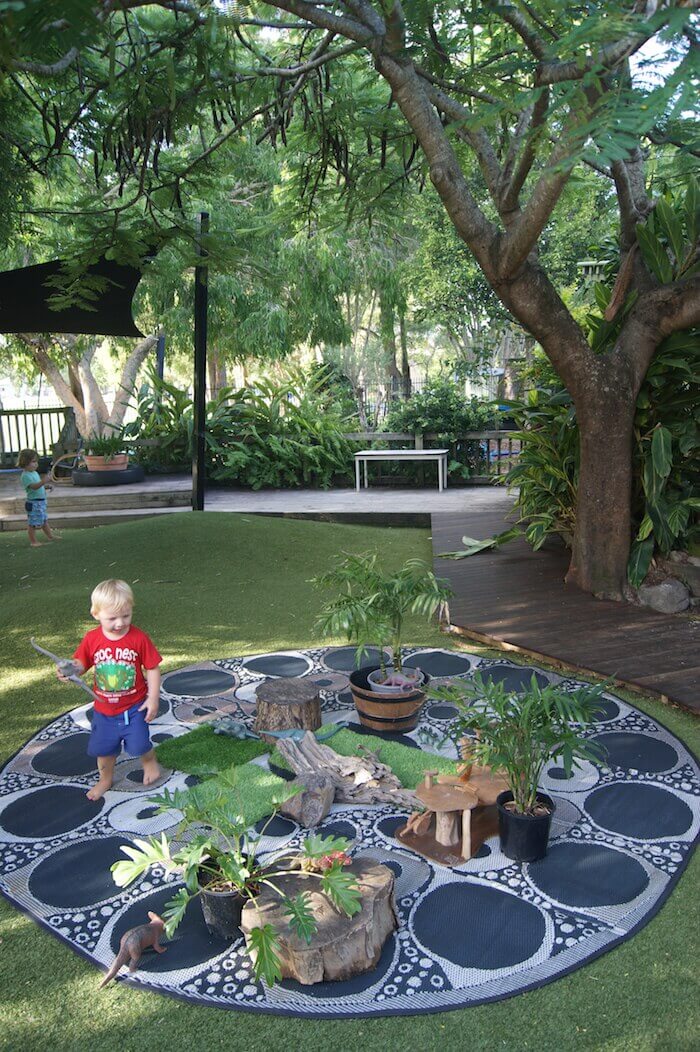 Here is a list of a few of our most popular Aboriginal Mats for nature play and bush school environments:
Reconciliation by Angela Marr-Grogan (featured above)
Circle Time by Michael Gilsenan
Campfire by Angela Marr-Grogan
Gatherings by De Greer-Yindimincarlie
Garrima by Christine Slabb
The Yarning Circle by De Greer-Yindimincarlie
Eucalyptus by Christine Slabb
---
Leave a comment