WANT TO JOIN OUR TEAM OF PROFESSIONALS?
If you are looking for a dynamic and growing business to join, then send us your CV, you never know what jobs we may have in the making!
A NEW RM OPPORTUNITY: GRAPHIC DESIGNER / MARKETING ROLE
Job posted June 15. Applications close August 1, 2020 - JOB FILLED, thank you and welcome to the team Leesa
A rare and exciting opportunity to join the Recycled Mats Marketing Team
Are you passionate about recycling and love celebrating culture and diversity?
Do you have a daring and creative personality?
Are you passionate about graphic design & marketing?
Are you organized and methodical?
You just might be the perfect fit!
Our current graphic artist is cutting back her roster to 2 days a week and we need a SUPERSTAR Graphic Artist to join our thriving team in Tweed Heads South, working alongside the team to deliver superb, unique, quality and engaging honest content.

We're looking for a team player who can own their graphics role in our growing team of 6 while learning on the job. There is no "inside the box" approach here - we want new, fresh and fun ideas, and personality plus to join our tribe. This role could suit someone fresh out of uni who is looking for a great career move but also wants the confidence of having someone experienced on hand to work with ( that would be Amy who is staying on, 2 days per week ) or it could be someone with more experience who prefers to work 4/5 days per week.

Want to design your own product catalogue that gets sent out to tens of thousands each year? Can do!
Want to brainstorm on new marketing ideas or design a new product? Absolutely!
Love photography/videography/droneography ( is that even a word *!@) You Tubing and want to join in on a photoshoot? Life's short, JDI!
Enjoy creating engaging social media content for our 200,000+ followers to view? Then we are keen to meet YOU!
Do you thrive on learning and having multiple balls in the air? Then come on - apply now, don't miss this opportunity!
Tell us how you fit the criteria below as well as your other interests and passions that you'd love to share in your professional life.
The role is permanent full-time 9-5 ( open to discussing 4 days per week for an experienced candidate), with no weekend work - bonus!! Yahhhh.
Working from HQ in Tweed Heads South, NSW.
FREE Off-Street parking provided, drinkie poos with the team every few months, and generally two staff parties each year ( yip now we're talking right!) and a barrel of laughs to be had while developing extra skills to add to your repertoire!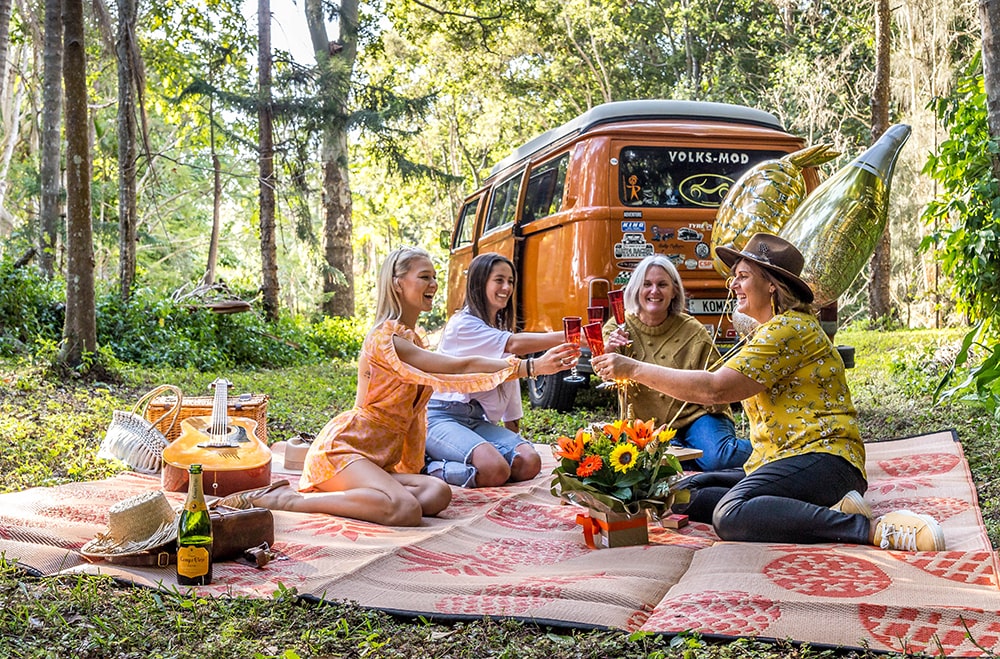 Requirements:
Proficient in both Mac & PC
MS Office Suite & Mac, Gmail, Google Drive
Photoshop, InDesign, Illustrator
Ability to manage multiple tasks in a fast-paced and deadline-driven environment
Strong communication skills, both verbal and written
Correct handling of sensitive documents
Be open to change and have a willingness to help the team beyond their set tasks
Willing to meet deadlines
Communicates well with others
Creative writing skills for marketing/social media posting
Basic coding welcome skill set to have but not essential
Happy to help out other members in the team ie attending to customer walk-ins/answering phone when the admin team is busy LOVES to take on new challenges and opportunities when they present themselves.

Of course, as we work together, your inherent superpowers will start to show. When that happens, we'll be able to refresh the projects you work on, so they utilize those powers to the best of your ability. After all, it's more fun to play to our strengths, right?
Platforms that we use:
GMAIL
Google Drive
Monday.com
Active Campaign
NETO - Training provided
All social platforms, YouTube, Facebook, Instagram, Pinterest, Google my Business but we use Publer for scheduling content
An in-depth handover will take place ( Thanks Amy ) with most tasks loomed for future reference.

A little about me ( JJ - Aka the Captain of the ship ) - What I value...
- Integrity & Honesty, please don't apply if this is not you. We love like-minded people who are passionate about recycling, cultural diversity, equality, who are honest and hardworking. We work hard but we have been known to play hard too!​ Punctuality : much of the work that we do can be time-sensitive, we are not unrealistic in our expectations but we do run a busy ship. We don't often work OT but when required we all pull together to get the job done!
- We are a small team and getting the right personality to work with is imperative to our success and the fun that we enjoy at work. The role is within a shared office with Odi (one of our amazing CS Team) with the warehouse next door where Luke & Nu base themselves picking all our orders. I (JJ) hang in the upstairs digs while Andrea works remotely from the Sunny Coast.

If you feel that you were born to join a team that will have your back, have a laugh while working hard to be the best eCommerce team this town has seen, then tell us how… Email JJ at relax@recycledmats.com.au with all the normal stuff like your CV and available start date but more importantly tell me;
- One reason why you have applied
- What's the proudest graphic piece you have created to date and why?
- Brief me on your design skillset, as it relates to online marketing and eCommerce
- Tell me your desired salary expectation (yes we are very competitive and will remunerate based on experience and value add
- Feel free to include anything else about yourself that you think I may like to know. One (well actually 2) from me is that I love dogs and Mexico - yes that includes margaritas!

REMEMBER this is an ad for a graphic design role, so be creative, be you and leave your mark. We expect to receive a lot of responses to this opportunity so don't get buried in the pile, STAND OUT!

Looking forward to hearing from you. JJ Stranan.