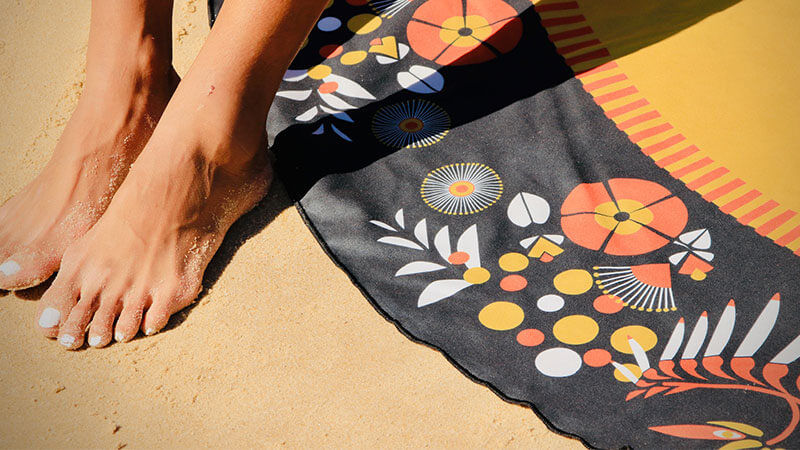 BEACH
Australia is famous the world over for its spectacular beaches and nothing is more iconically Aussie than a day spent frolicking in the ocean, soaking up a few rays, building sandcastles with the kids and just hanging out on the sand!
To really make the most of your beach days, you need the right gear and here at Recycled Mats, we've got all that...and more!
☀ Recycled plastic mats that are waterproof, mould resistant, UV treated, lightweight yet sturdy and super stylish.
☀ A fabulous range of practical, sustainable picnic tables and cheeseboards so you can eat sand-free and with ease.
☀ Clever and eco friendly, all-natural fly and bug repellers to keep those pesky visitors from spoiling your beach picnic.
☀ Vintage beach umbrellas to shade and protect you and yours from the harsh midday sun.
☀ Sand-free beach mats and towels made from recycled plastic water bottles.
☀ And for those evening beach parties, how about a flat-pack Aussie made firepit to really boost the ambience?!