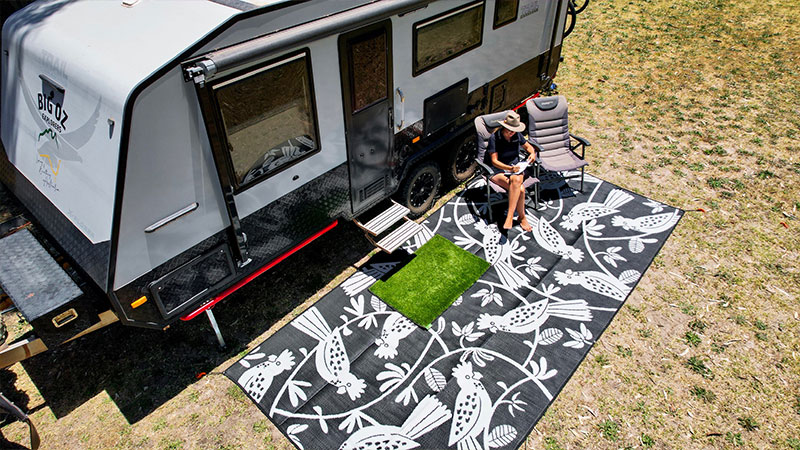 Caravan, Camping, Annex Mats & Accessories
There's nothing quite like camping under a velvety blanket of night sky studded with twinkling stars. It stirs something that's innate in all of us - the deep connection we feel with nature and those we're sharing her with. Spending quality time in the great outdoors can be as simple as an overnight sleepout in the backyard, a week of camping in the bush or months on the road, exploring all this remarkable country has to offer.
To get camping right, having the right equipment can be key to not only everyone's comfort but also the effort it takes to get set up and packed down. When you finally get to your site, who wants to spend hours unpacking, assembling and sorting piles of equipment, knowing it all has to be undone at the end of the trip? Our recycled plastic caravan mats help to make that job a cinch .... you might even say, a walk in the park!
Lightweight yet sturdy, compact yet spacious, not only are our camping mats super easy to clean and quick to dry, they're UV treated, waterproof and mould resistant. Perfect for your next camping or caravan adventure!