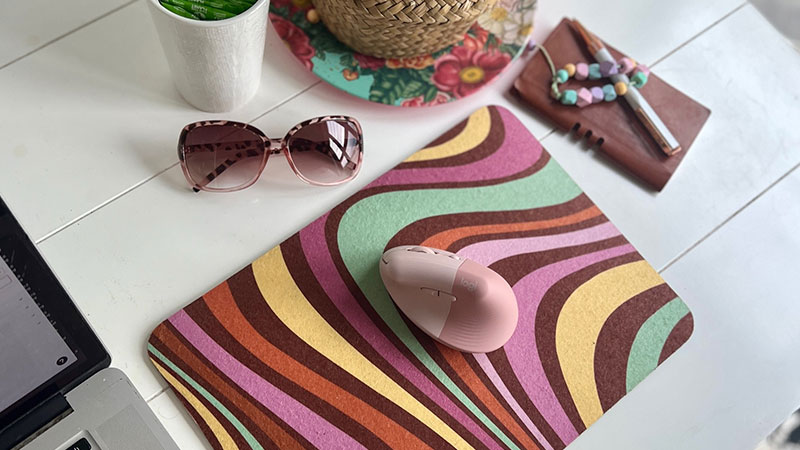 Mousepads / Placemats
A personalised, soft and comfortable placemat/mousepad is a surprisingly dear and sentimental addition to any home office, computer station, breakfast bar, table setting or caravan. Our one of a kind cultural placemats and mousepads are made recycled car tyres making them ideal for spicing up table setting and also good for the environment.

Aboriginal Design Placemat/Mousepad
$16.95
11% OFF RRP $18.95

Aboriginal Design Placemat / Mousepad
$16.95
11% OFF RRP $18.95
Cultural Placemats and Mousepads
It is common for people to have an emotional attachment to their placemats and mousepads – more so when it tells a story or carries a custom design with a special meaning to them. Our cultural designs carry a story and share the culture of the artist. Authentically designed in Australia by local artists, the placemats and mousepads are inspired by the Aboriginal culture. The indigenous artists, all of whom have a first-hand experience with the Aboriginal culture create authentic designs depicting special items such as Sea Turtles and Sunbaking crocs. All these designs carry a special meaning in the Aboriginal culture making them all the more special.
Ethically Produced with Recycled Materials
In keeping true to our business ideals of integrity and sustainability, our placemats and mouse pads are made from recycled car tyres and PET bottles using eco printing methods in Australia. We are at the forefront in ensuring that we leave a better world for future generations by lowering our carbon footprint. As a long-term member of the Indigenous Art Code, we also make sure that our artists are valued, respected and competitively remunerated for their work.
The placemats and mouse pads are hard wearing, non-slip, and sealed with a water protectant. They are also incredibly easy to clean. Just apply a soft sponge and you are good to go.
These placemats and mousepads are not only good to feel and look at, they are also a modern recycling marvel. Redefine your table setting, breakfast bar, caravan or computer station today with one or a set of these placemats and mousepads. Better yet, get one for your friend – it is a truly meaningful and sentimental gift.