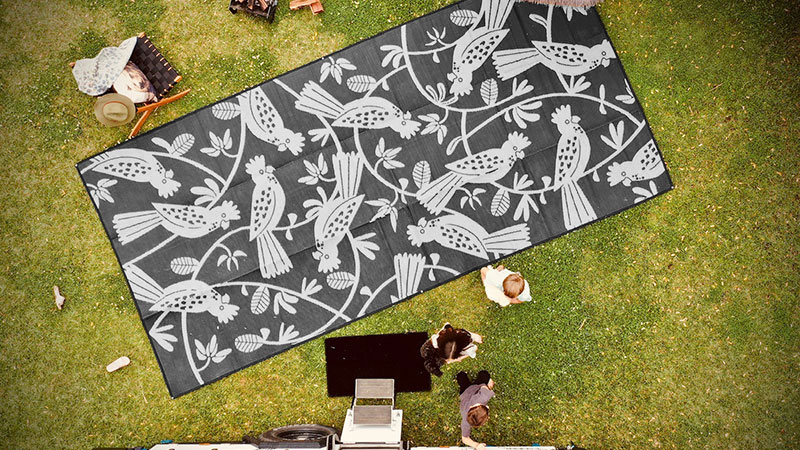 Black Cockatoo Initiative
Here at Recycled Mats, we take pride in our ongoing commitment to "Caring for Country". Our range of outdoor mats is not only made from recycled plastic and therefore kind to the environment, we also donate proceeds from sales to various charities around Australia.
In an effort to regenerate and support land for local wildlife, and with your help, we've already undertaken a successful program to donate hundreds of native trees to be planted across Australia. We're now going to add to this initiative by raising funds for the Kaarakin Black Cockatoo Conservation Centre in WA...and you can join us!
With every sale of a Cockatoo Crackle mat, we pledge to donate 10% of the proceeds to this inspiring project. Each time a tally of $1000 is reached, we'll be contacting KBCCC to work with them on their release program. More information can be found at this link.
https://blackcockatoorecovery.com/get-involved/sponsorship-opportunities/