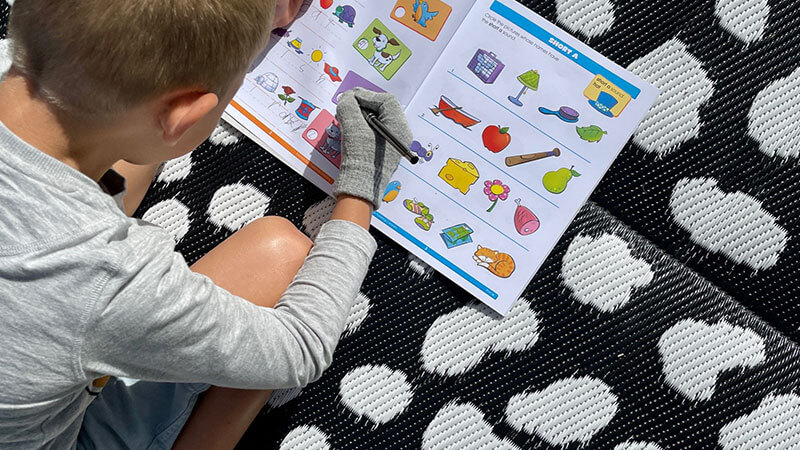 Outdoor Play Mats
Our outdoor mats make play time out in the elements both easy and fun.
And not only that, the benefits of playing outdoors are extensive and go well beyond the physical perks.
Be inspired by our diverse collection of beautiful designs featuring both modern and cultural motifs.
From Aussie wildlife to geometrics and florals, splashes of bright colour to soft, subtle hues.
With a large range of sizes and shapes, we're sure to have a mat to suit any outdoor space or setting.
So what are you waiting for? Grab a mat, get outside and discover all the joys that outdoor play has to offer!
☀ Easy to transport and carry
☀ A cinch to clean and mould resistant
☀ Comfortable and lightweight
☀ Stylish yet sturdy
☀ Locally designed
☀ Eco-friendly!