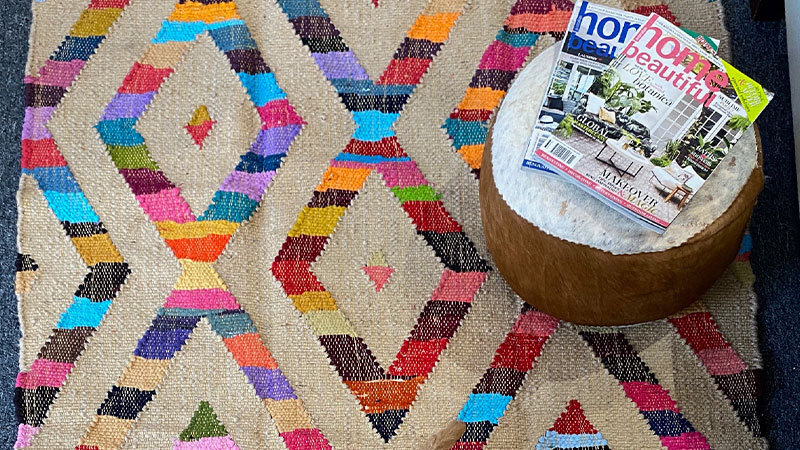 Indoor Rugs
Our Indoor rugs have the power to transform a room from the ground up. From the classroom to the living room, their intricate patterns and textures will enhance any space with a harmonious balance of fun, comfort and style.
Expertly crafted by skilled artisans in India who draw on techniques passed down through generations, our indoor rug range offers you a unique choice of shapes, sizes and patterns. From circular to rectangular, bright pops of colour to subdued natural hues, you're sure to find the perfect rug for your decor needs.
The materials used to create these lovely rugs - including recycled cotton and wool - are sourced from both the fashion and furniture industries, where offcuts are re-purposed, saving them from landfill.
Each rug is therefore not only an item to be appreciated for its beauty and functionality but one to be enjoyed for the care that has gone into its manufacture ... and in the process, the support that's given to our precious planet.