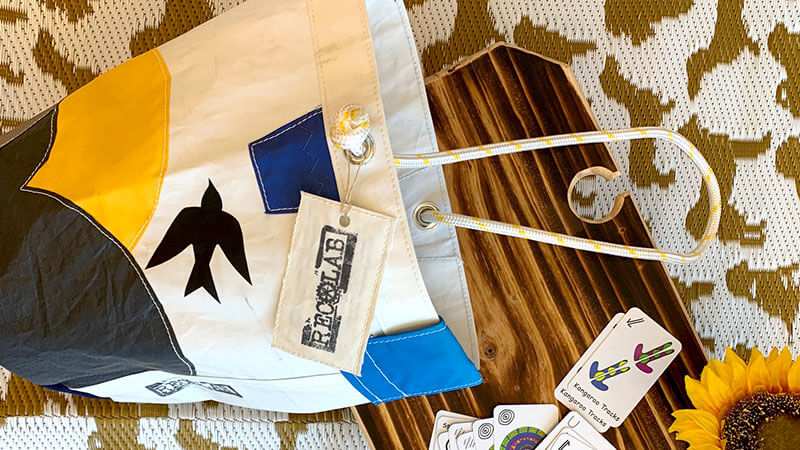 Recycled & Reusable Bags
What better way to give new life to used sailcloth than repurposing it into sturdy, all-purpose gear bags. Our recycled bags are lovingly handcrafted in Tasmania from used sails and other materials destined for landfill. Stylish and oozing with character, these bags are awash with handy features - zip pockets, strong carry straps, and maybe even some tiny hints of their bygone adventures on the high seas!
Suited to carrying all sorts of gear, wet or dry, you'll find endless uses for your Recycled Bag. And you can take comfort in the knowledge that you're not only buying something Aussie made but also helping to keep our precious oceans clear of discarded waste and plastic!
Likewise, our Tote and Produce bags are designed to reduce our reliance on single use bags and in doing so, protect our precious planet.