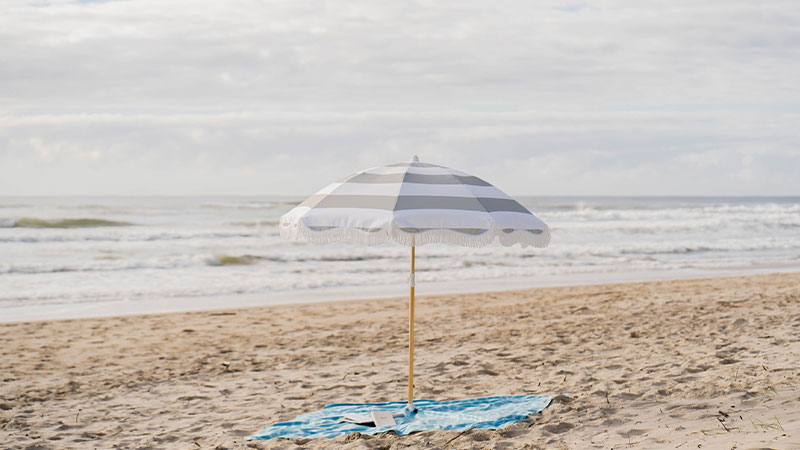 VINTAGE BEACH UMBRELLAS
We're truly blessed in Australia with not only some of the world's most beautiful beaches but also long, lazy summers that lend themselves perfectly to spending endless days outdoors. A quality umbrella will not only up the comfort levels when spending time on the beach but will also go a long way to protecting delicate skin from the harsh midday sun.
Our new range of vintage beach umbrellas is the perfect complement to our gorgeous picnic mats, sand free towels & blankets , glorious cheeseboards and portable picnic tables, ideal for that beach picnic and glass of pinot grigio or summer rosé with friends!
Vintage Beach Umbrellas made for the Aussie beaches ... just like boardies and cossies!