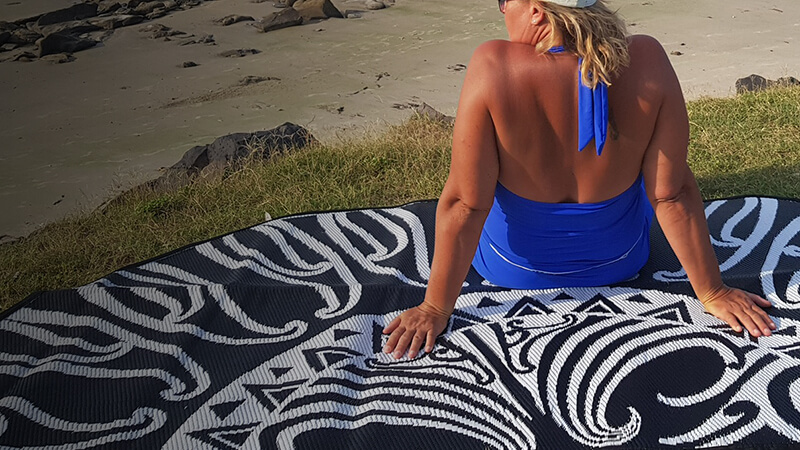 Maori & NZ Mats
The perfect blend of functionality and style, our collection of Maori and NZ mats is the ideal addition to your classroom, play area, office, home and outdoor spaces.
Authentically designed by Maori and NZ artists who understand the symbols and stories that are unique to their people and heritage, these lovely mats are a true celebration of this rich culture and region.
Choose from a variety of sizes, shapes, colours and design to find the mat that speaks to your space and needs, bringing with it a renewed sense of style and meaning.
Beautifully Crafted Authentic Maori Mats
Maori and South Pacific Islanders are great storytellers. They tend to have an intriguing legend about almost everything in their surroundings, carrying deep learning messages. Incorporate this knowledge-filled culture into your classrooms, play area, office and home using our fun and comfortable Maori Mats. The mats accurately capture and depict the Maori heritage with intriguing patterns and shapes. For all the interesting culture inspiration, the mats are also incredibly functional. Offering comfort and warmth to any space of your liking. The mats are very versatile allowing for easy and long lasting usage in both indoor and outdoor settings.
Relax, Learn, Interact
With the intriguing and thought provoking designs, our Maori Mats are the perfect addition to your classrooms. The mats feature culturally inspired imagery that carry intriguing stories and legends perfect for kids and students. Immerse yourself in the Maori culture, tell your students an interesting legend, all at the comfort and warm of our mats. It is a fun and comfortable way to learn, appreciate and celebrate the Maori culture and diversity in general.
Made from Recycled Materials
At Recycled Mats, we base all our operations on the values of integrity and sustainability. Our Maori Mats, like all our products, help clean up the environment rather than adding up to the landfill. We use recycled materials resulting in mats that are not only soft and comfortable, but also good for the environment.
Add something new and refreshing to your spaces. Be it in the classroom, at home or in the office, as well as in picnics, boats and caravans, you have something for you in our collection. Our mats are lightweight, reversible, beautiful, culturally inspiring and easy to clean. Browse through our collection and feel free to contact us in case of any questions.