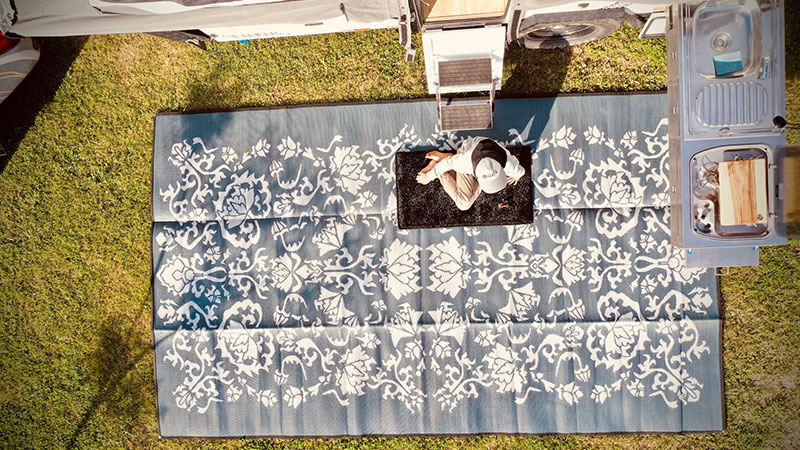 Large Outdoor Rugs
When it comes to taking the indoors outside, here at Recycled Mats, we've got you covered. Our large outdoor rugs offer the easiest solution to extending your living and entertaining spaces, and making them portable!
Whether you need extra space at home, at school, in the campground or in the middle of the outback, adding a large or extra large outdoor rug will take the pressure off confined indoor areas and let you enjoy the benefits that come from time spent outside in nature.
Sturdy yet lightweight and in a range of fabulous designs and colour options, you can't go wrong with a large outdoor mat from Recycled Mats. Trusted by campers, schools and organisations across the country, our outdoor mats are the ultimate choice for creating comfortable, practical and stylish exterior spaces.