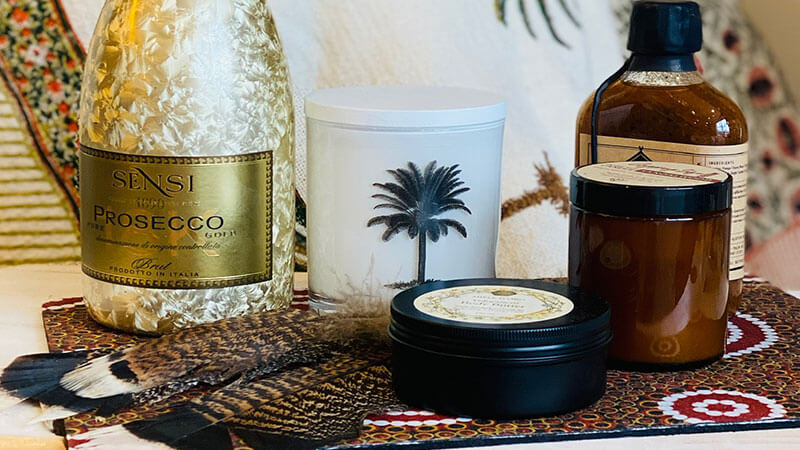 Gifts
"We make a living by what we get, we make a life by what we give"
It sure sounds like fun but we understand that finding the perfect gift for someone can sometimes be stressful…and it needn't be. So we've done the hard work for you and scrolled through the hundreds of items we offer and sorted them into the his, hers and kids lists!
From beach mats to yoga mats, candles to cushion covers, you're sure to find something to suit that special person in your life. And we've got you covered for the card too which you can add for free at checkout with a personalised, handwritten message!
If you find it difficult to choose from our range, you can also give the gift of choice with a Recycled Mats Voucher.
Oh, and we've popped in some suggestions for birthday and corporate gifts too.
Happy gift giving!
How to Choose the Perfect Gift
One of life's greatest pleasures can be the giving of a gift … and it's especially pleasurable when you get it right! It's an art for sure and for many, can be a time of quandary… and anxiety. To make your selection easier, we've put together our top 3 tips for stress-free present buying.
Identify a Need or Want – solving a problem or issue for someone can be a truly rewarding type of gift, and let's face it, choosing a gift that is both appreciated and practical is always going to be well received. Knowing what those needs or wants might be usually requires being closely acquainted with the gift recipient but if you're not, why not ask someone who does know them well, or better yet, lives with them.
You can also learn a lot by listening to what people talk about – what lights them up and what gets them down are good indicators of what they enjoy, what they don't, and where a need or want might be. So pay attention next time you're in their company and make a mental note of gifting opportunities.
If they're someone who's always short on time, leading a stressful and busy life, how about a meditation mat to encourage them to slow down or take time out? Perhaps they're looking to make a positive health and lifestyle change that might benefit from a little encouragement - say hello to our fabulous yoga mat range! If they love to entertain at home, a cheeseboard can make a great gift, as can a Shooaway. And if they're the outdoor camping type, we have a huge range of outdoor mats and picnic accessories to satisfy any die-hard, nature-loving fan.
Set a Budget – more is not better and it's never been more true than when it comes to buying someone a gift. The most simple of presents can be the most memorable and pleasing…after all, it's the thought that counts right?
Christmas is the most obvious time of year when the budget gets blown right out of the water but if you're careful and set a realistic budget for each gift recipient, there's no reason why it should literally take the colour off your credit card and the next 11 months to pay off! One of our locally made, hand-poured candles or soaps makes a lovely gift and isn't likely to require re-mortgaging the house. Likewise, a beautiful mousepad from this range or one of these handy beer or wine coolers.
Don't Leave it to the Last Minute – racing around the day before a gift-giving event is a sure way to not only resent having to identify and buy something but can result in a poor choice. If you're a gift-giving kinda person, start out the year with a calendar of all the events that you want, or need, to buy gifts for. And set reminders, one month out from each to prompt you to crack on and start your search.
This is also a great way to keep notes on ideas that might show themselves randomly throughout the course of the year...a gift list so to speak. If you see the perfect thing for that special someone months in advance, be sure to record it on your gift calendar so when the time comes, you've already got the list underway.
And there's also merit to having a secret gift stash. Why not stock up on a few things that you know will always work well for several people? We have a huge range of items in our Homewares & Accessories collection that can be easily hidden in the back of the cupboard, others that pack flat and can be quietly tucked under the bed, including mats, rugs, sand free towels and firepits!
Whatever the occasion, Recycled Mats online shop makes the giving of gifts easy, fun and relaxing. You can reach out to us for more ideas here.