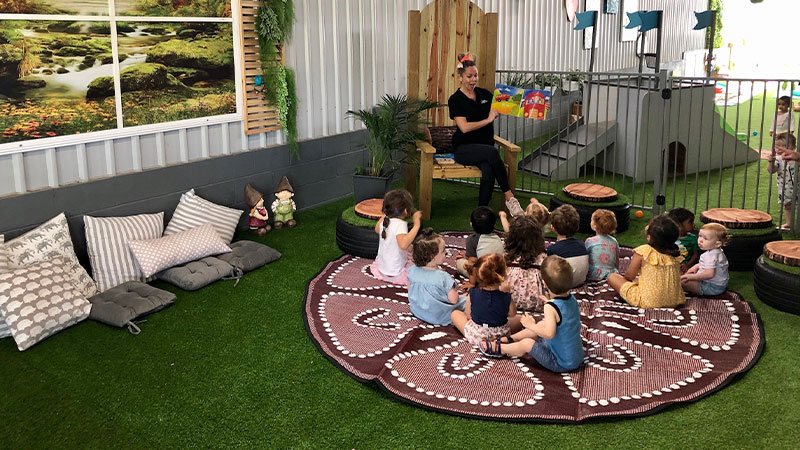 Educational Mats
Symbolism, story-telling and interaction are some of the easiest and most effective tools for learning. Kids especially love to learn when it's integrated into the activities that they find fun and engaging.
Our range of educational mats transcends many genres of learning using the foundations of numbers, letters, colours, shapes and symbols.
We've got you covered from the basics in counting through to celebrating Aboriginal and Maori cultures as well as native Australian flora and fauna.
Fun and Games
Why not pair your mat with a card game for the ultimate learning space? Our Little Black Game Pack will keep your students entertained for hours. Designed by De Greer Yindimincarlie, her understanding of Aboriginal culture is cleverly portrayed in this simple yet engaging game pack.
De Greer has also created our recycled Aboriginal mat sets which depict common items, animals, symbols and other motifs that kids can identify, relate to and understand. Using this symbolism, teachers are given the opportunity to share creative stories, create rules and give directions. By developing a correlation between the various symbols and different messages, children will not only gain cultural awareness but also a general understanding of the world and life around them.
These sets are designed to be interactive and applicable to both Indigenous and non-Indigenous students across different age groups. Through playful interactions, students can develop improved social skills, appreciate diversity and help identify themselves with culture. These are essential elements in creating wholesome individuals who can flourish in society.
Team these Indigenous games with our colourful and hard-wearing cultural mats, outdoor mats and childrens' mats to create a comfortable, learning environment. It's an easy and effective way to incorporate cultural concepts into any learning space while still allowing kids to be kids. Browse through this selection and improve the quality of your students' playtime.