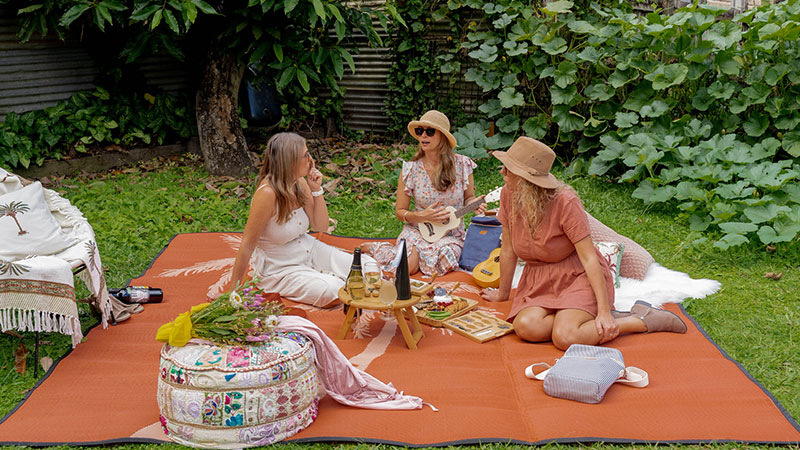 Picnic
Grab your picnic mat, fill a basket with your favourite treats and head outdoors to create lifelong memories with the ones you love. Or simply enjoy the blissful peace of your own thoughts and a good book.
There's never been a better time to adventure out into our very own backyard, whether it be at the local park or foreshore, on a remote secluded beach or deep in the heart of the Australian bush.
However you like to enjoy the outdoors, we're blessed with thousands of amazing places to explore so you'll never be short of somewhere to set up your next picnic, in amongst the wonders of nature.
Together with our extensive range of recycled plastic mats, check out our picnic accessories below for everything you need to get the ultimate picnic sorted.