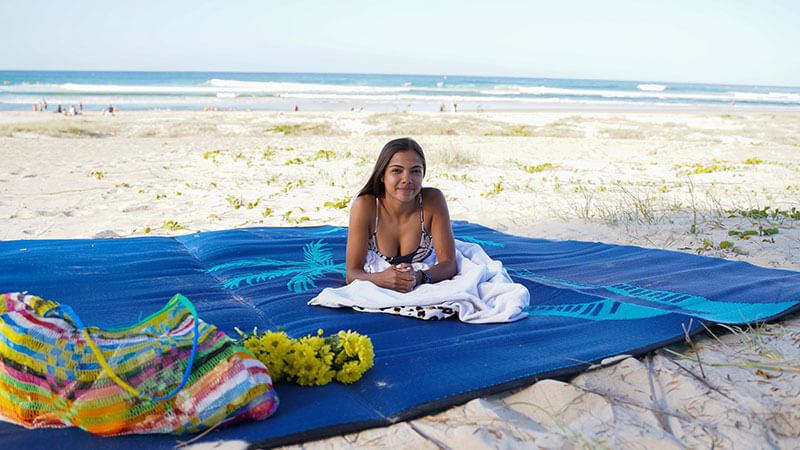 Beach Mats
Nothing is more Aussie than a day at the beach. And nothing makes that day more enjoyable than a beach mat that is:
☀ Easy to transport and carry
☀ A cinch to set up, clean and pack away
☀ Comfy and soft to sit or lie on, keeping you off the hot sand
☀ Stylish yet sturdy
☀ Locally designed
☀ Ocean and marine life friendly!
From square to round, subtle hues to bright blues, our fabulous range of beach mats has something for everyone.
So get beach-ready with the ultimate choice in beach mats below!