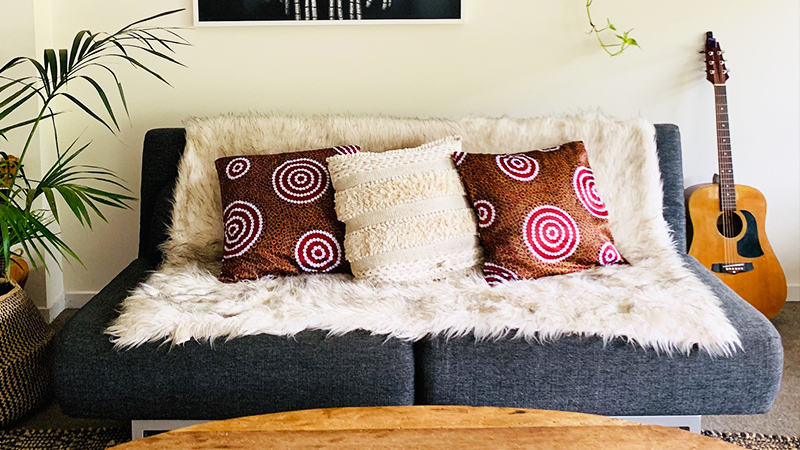 Homewares
More About Our Homewares
Our range of homewares includes everything you need to transform your house into a warm, contemporary and stylish home. With our range you can introduce a mix of bold and subtle colours, striking print and textures into your space adding a touch of style and elegance. These intricate patterns, textures and tones blend in all other elements in the space to create a harmonious flow of style and functionality.
Recycled Mats works directly with the artists and communities who design the artwork used on many of our unique homeware items. For this reason, all homewares in our collection tell a story. They represent a culture, an ideal or nature. By working with indigenous artists, our homewares represent, celebrate and embrace their heritage and unique diversity across communities and cultures. In line with our company ethos, many of our items are made from sustainable or recycled materials in line with our guiding principles of integrity and sustainability. All artists are also highly valued, respected and competitively remunerated for their work.
By working with recycled materials, our artists create unique and intricate patterns, hues and textures that you cannot find anywhere else. All pieces are of the highest quality, easy to maintain and highly durable. So, what are you waiting for? Develop neutral tones within your home with a beach throw, splash colours across the room with one of our cushions or add a portable picnic table to your outdoor setting. With innovative designs and unique styles our homewares will keep your home and garden looking fresh and contemporary all year round.