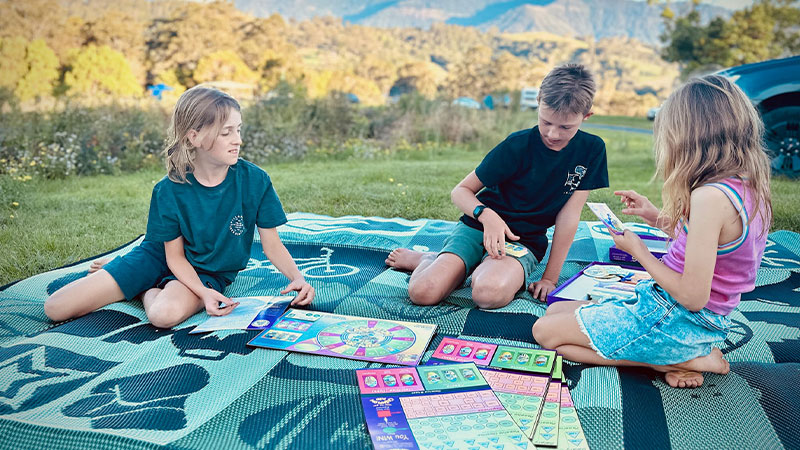 Travel Games, Kids & Family
Being avid family campers here at RM and always trying to reduce our kids' screen time, we thought why not bring onto the site, some of those games that we not only like to use but have also become firm family favourites!
Of course, "I Spy" is always the easy go-to in the car but what about when we're at camp? Keeping the kids entertained is the aim, or at least distracted enough to immerse themselves in the moment and realizing that life without devices is full of fun and learning. And then, once they're playing, the world seems to magically open up and the campsite comes alive with opportunities for laughter and adventure "off the beaten track"!