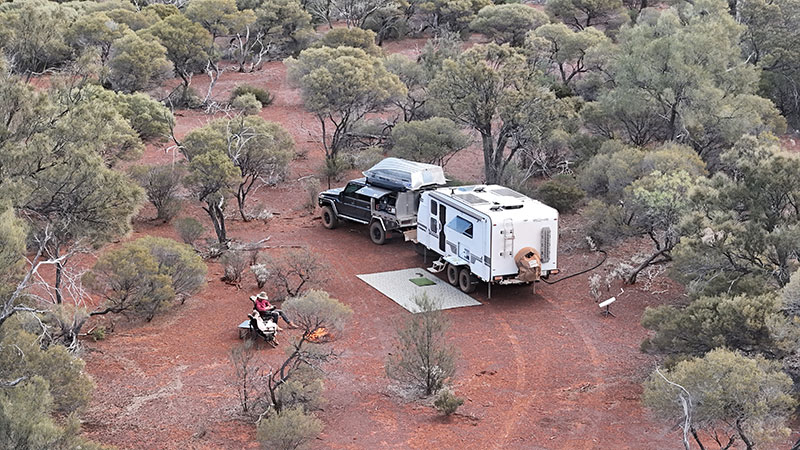 Outdoor Rugs & Outdoor Mats
Outdoor rugs and mats have the power to bring style, functionality and comfort to any space. Whether it's on the patio, in the outback or by the beach, our mats have got you and your flooring needs covered!
With a large collection of designs, colourways and sizes to choose from, there's sure to be a mat for any occasion and every location.
UV treated, lightweight, waterproof and mould resistant, our outdoor mats are super easy to clean and just as quick to dry. Soft and comfortable underfoot, their tight weave will not only protect the patio floorboards or ground underneath, they'll also look after delicate little feet when outside in the bush or spread out on the hot sand.
Oh, and did we mention that they're made from recycled plastic? Yep, you can put your feet up and rest easy knowing that your new outdoor rug from Recycled Mats is doing the right thing by the environment too!
Check out our extensive range below.
What sets our mats apart
Not only is Recycled Mats an Australian owned and operated business, we're also Australia's leading retailer of recycled plastic outdoor mats of both contemporary and Aboriginal designs. And we've been doing this for a while. What started out in 2009 as a small side business driven by the passions of just one person - read more here - Recycled Mats has evolved to a staff of 13 with a mat range of well over 200 items!
Our popular recycled outdoor mats tick all the boxes when it comes to adding character and versatility to your classroom, camp set-up, kids party or outdoor event. Sand and water will work their way through your mat while it also serves as a barrier against stones, itchy grass and insects - at the same time, allowing the circulation of air… so both foot and grass-friendly! They're also reversible which not only gives you two design options (for the price of one) but helps to extend the longevity of your mat.
The larger annexe mats come with eyelets for tie-down purposes but they're also an option on all other mats, as are umbrella eyelets for those days when sun protection is called for. If you're planning to use your mat on a smooth floor like polished concrete or vinyl, it can be held in place by either anchoring it down with furniture, using a non-slip underlay or securing it with a strong, clear adhesive like Nano tape.
Featuring a large selection of modern and cultural designs, you now have the perfect way to introduce comfort, colour and style to your space whether it's indoors or outside. And our recycled mats come in a huge variety of colour combinations, sizes and shapes so we truly have something for every space and everyone, kids included!
Together with our recycled mats, we're also proud to stock outdoor folding picnic tables, cushions covers, sand-free mats and towels, yoga mats and other camping accessories, all of which are either comprised of recycled materials or eco-friendly in their manufacture and use.
How our mats are made
Our soft and colourful range of recycled plastic floor mats are made from repurposed polypropylene. This is a plastic polymer found in medicine bottles, shopping bags, drink bottles, carpet fibres and many other household and industrial products. It's very slow to degrade in landfill but can be melted down for recycling into other products.
To create these stylish indoor/outdoor floor mats, plastics are melted down to a thick syrup in large vats. Colours are mixed into the syrup which is forced through a small pipe (like a piping bag for icing) to form a thick, round weaving material. This is then quickly cooled down so that it hardens and forms a strong hollow thread.
This thread is woven onto spools which can be put onto a loom. Our mats are woven together using an electric loom for fast, consistent production. Once the panels have been woven they are trimmed and the ends stitched with black edging tape. For larger mats, the panels are stitched to each other before finishing. A large floor mat takes approx 15 minutes to weave once the polypropylene content is placed onto the loom.
How to care for your mat
Your recycled plastic mat will arrive folded for ease of transport so when you receive your mat, it will have fold marks. These folds will usually drop out within a few weeks and warm temperatures may speed up the process. The plastic has a short 'memory' of being folded so to help it 'forget' the fold line, simply pop your mat out in the sun for a few days or hang it over your washing line or fence.
Keep in mind that whilst a short time in the sun is not harmful, extensive exposure to the elements will affect the longevity of your mat. Of course, if you fold your mat up at the end of each day, such as in a classroom, the fold lines will remain.
If using your indoor/outdoor mat beneath a table setting, ensure that the feet of the chairs and tables are large enough to not dig into the weave, and be particularly careful to not continually drag furniture across the mats, as this can also cause irreparable damage. Also be aware, that if your mat is placed on soft or wet ground, it is much more prone to indents and damage from furniture, particularly chair legs.
When it comes to cleaning, your recycled plastic mat can be shaken off or vacuumed for dust and dirt. For heavier soiling, you can simply hose it down, brushing with a soft broom. We do not recommend abrasive or chemical cleaning products nor a high-pressure hose. For more info, please check out our blog post here.
Authentic Indigenous Designs
All of our Aboriginal Mats are authentically designed by Indigenous artists. This is beautifully depicted in each Aboriginal mat you purchase from us – it tells a story. A story about the artist, their culture, and the inspiration they find in their everyday life. By working directly with our artists, we ensure that they are not only fairly compensated financially, but also highly respected and valued for their work. Please read more at this blog post here
Who Else Loves Our Mats
At Recycled Mats, we're very proud of the products we create. Every one of our outdoor rugs is not only stylish but super soft to sit, walk or lie on. We also sell a large range of practical educational mats and accessories that not only look good, they do good too, thanks to our commitment to fairtrade work practices, ethical manufacturing, and the use of recycled and eco-friendly materials.
But don't take our word for it! Some of Australia's most respected and high-profile businesses, community groups and personalities agree including:
ABC Playschool, Save The Children, The Australian Museum, QPAC, Sydney Olympic Park, Woman's Day magazine, Channel 7, Channel 9, Dept of Education and Training Australia, Brisbane City Council, Brisbane Broncos, Taronga Zoo, El Questro, World Vision....to name just a few!