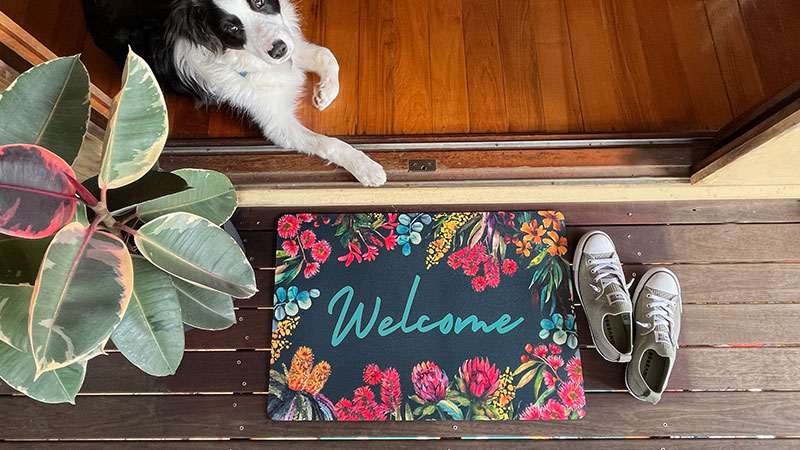 Doormats
The first thing someone sees upon entering a building is the doormat…and using the right doormat is one of the simplest ways to create a warm sense of welcome for every guest or visitor.
Whether it be used at the doorway to your home, your office, classroom or caravan, the design of your doormat can set the tone for what lies beyond the entrance, convey a message of hello or humour, or simply add style and colour to complement the surrounding space.
For such a small and modest addition, a doormat can have a really big impact...and when bidding farewell, leave a fond and lasting impression.
The doormat range at Recycled Mats offers you a diverse collection of designs, made using recycled materials and manufactured in keeping with our overarching principles of ethical trade and sustainability.
See below for more details.