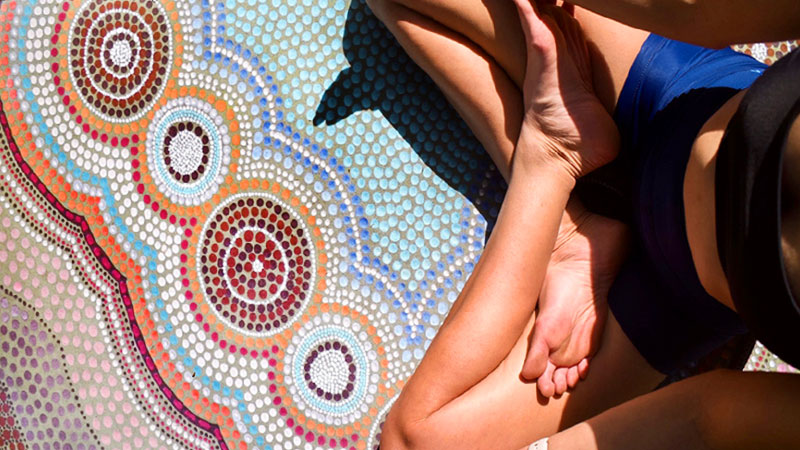 Authentic Indigenous Yoga Mats
CELEBRATE Australia's diverse culture and support Indigenous artists by enjoying one of these fabulous Aboriginal yoga mats.
Designed exclusively for Recycled Mats, these talented artists tell stories of their heritage, customs and everyday life through the inticate motifs featured on the mats.
Not only can you enjoy the beauty of these Aboriginal design mats during your yoga session, you'll also be reaping the body and mind benefits of undertaking this ancient exercise and meditation practice.
* Each artist receives 10% royalties FOR EVERY yoga mat purchased.