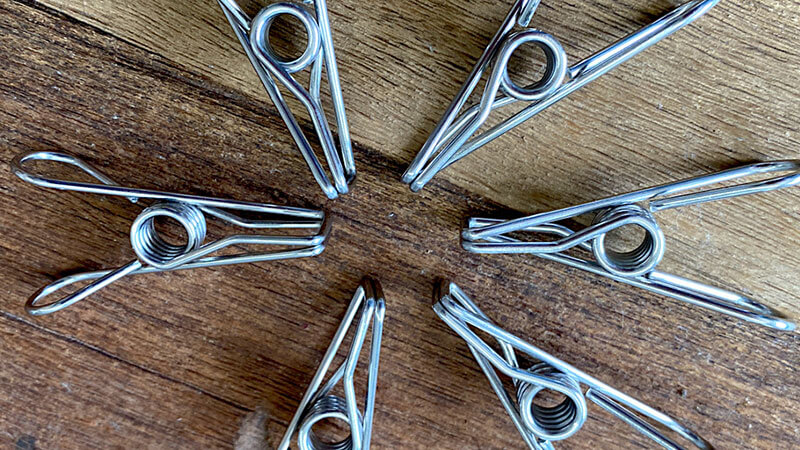 Stainless Steel Clothes Pegs
If you're tired of plastic pegs that crack and break apart or wooden pegs that mould and stain your clothing, then stainless steel pegs are the answer you've been waiting for!
Made from one continuous piece of marine-grade steel, these pegs won't split, rust or corrode even in high-salt environments.
Change the way you wash with pegs that not only leave your clothes in tip-top condition but lend a hand to Mother Nature too.