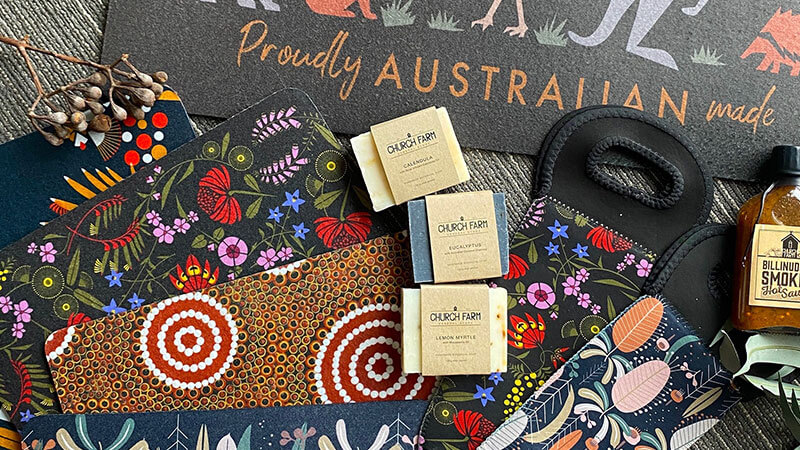 Homewares & Accessories
Home is where the heart is and the Recycled Mats collection of homewares and accessories will help you to easily and inexpensively transform any space into one you can cherish and admire.
From doormats to throws, cushion covers to candles, we have an extensive range to choose from with solutions for not just inside the home but outdoors too.
Brightening the mood of a room can be as simple as a change in cushion covers or the addition of a throw rug. Why not move a few pieces of furniture around and look at introducing some new patterns and colours at the start of each season? It's surprising how much it can freshen and bring a completely different feel to a house or workspace.
We've also got you covered for the outside with a fabulous range of sand-free towels and beach mats, portable picnic tables and sturdy weatherproof, recycled beach bags. Everything you need to create that mini "home away from home".
More About Our Homewares and Accessories
Not only is Recycled Mats an Australian-owned and operated business, we're also Australia's leading retailer of recycled plastic mats of both contemporary and Aboriginal designs. And we've been doing this for a while. What started out in 2009 as a small side business at home, driven by the passions of just one person - read more here - Recycled Mats has evolved to a staff of 10, operating from an impressive showroom and warehouse in Tweed Heads, NSW.
We offer an extensive product range that includes our popular recycled plastic mats, environmentally friendly indoor rugs, camping mats, picnic accessories, yoga mats and homewares. Needless to say, we cover a lot of bases when it comes to getting your décor and lifestyle needs met!
Our Homewares and Accessories range is diverse and in keeping with our company ethos, includes many products that are made from environmentally friendly materials which line up with our guiding principles of integrity and sustainability.
The doormats are manufactured right here in Aus from recycled rubber and PET plastics and are expertly printed using non-toxic, eco-friendly methods. Each mat is also treated to resist staining so is not only stylish but also durable and super easy to keep clean.
Our placemats (which double as mousepads) are made using the same materials and come in a fabulous array of both Aboriginal and contemporary designs. They're a great way to add colour and interest to any office, dining table, art station or caravan, and make a thoughtful, practical gift.
Cushion covers would have to be one of the simplest ways to bring a new look to a tired space. Sizes range from 45 x 45cm right up to 1 x 1m with a variety of fabrics used including organic cotton, recycled polyester and for the giant floor cushions, poly canvas. Choose from a broad selection of both colours and patterning.
Adding a throw or lightweight rug is also a really easy method for dressing up a living or bedroom. You can style a throw to look formal or super casual, it all comes down to how it's placed and where. Folded neatly and hung over the back or armrest of a couch or chair will give a more tidy and polished look than casually draping it in the corner of a sofa, over a floor basket or on the rung of a decorative ladder. And don't forget... they're not just for looks, they also serve as a lap blanket or wrap in winter so ideal for the end of a bed.
Our recently added sand-free range of beach towels and mats is sure to impress with a gorgeous mix of designs inspired by the natural beauty of our landscape. Not only for the beach, they can also be used in the home or out in the garden, doubling as general-use towels and picnic mats.
And speaking of picnics, we've made entertaining a breeze with our affordable and practical series of foldable picnic tables and bamboo stakes. Coupled with one of our recycled plastic mats, a shooaway and a giant cushion or two, you've got all the makings for the ultimate outdoor set-up.
The warm glow of our soy candles will enhance any space, indoors or outside, as well as infuse the air with the natural aromas of citronella and sandalwood. Packaged in a handy travel tin, they're also perfect for gifting or taking on the road and can be used in tandem with our Shooaways and Crochead mozzie coil holders to repel those pesky flies and mosquitoes.
Who Else Loves Our Products
At Recycled Mats, we are very proud of the products we create. We sell a large range of practical and stylish outdoor mats, homewares and accessories that not only look good, they do good too, thanks to our commitment to fairtrade work practices, ethical manufacturing, and the use of recycled and eco-friendly materials.
But don't take our word for it! Some of Australia's most respected and high-profile businesses, community groups and personalities agree including:
ABC Playschool, Save The Children, The Australian Museum, QPAC, Sydney Olympic Park, Woman's Day magazine, Channel 7, Channel 9, Dept of Education and Training Australia, Brisbane City Council, Brisbane Broncos, Taronga Zoo, El Questro, World Vision....to name just a few!