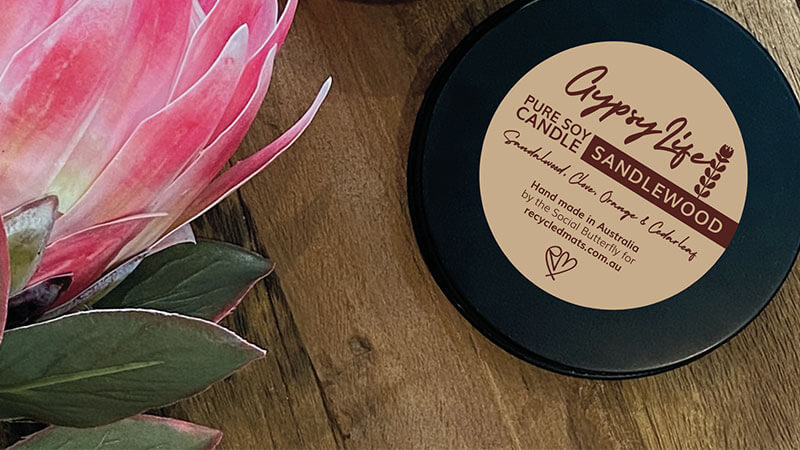 Candles & Beeswax Polish
Few things are as captivating as the warm glow of a candle. Since the beginning of time, we've been drawn to the mesmerising dance of a flame, entranced by its gentle flickering and the sense of calm it inspires. A bit like comfort food for the eyes!
Now you can enhance any space indoors or outside with our locally made, earth-friendly candles.
Blended from pure, eco-soy wax and scented with the best quality essential oils and fragrances, each candle is meticulously hand-poured and packaged in small batches. The unique scents blended into the wax will not only infuse your space with exotic aromas, they also contain a base fragrance known to repel mosquitoes so you get to enjoy your candles without the pesky visitors.
We're also happy to be stocking non-toxic beeswax furniture polish, made on the Gold Coast and suitable for use on all of your wooden furniture and utensils.