The Family Is Centre Recycled Plastic Mat funds programs to help local families!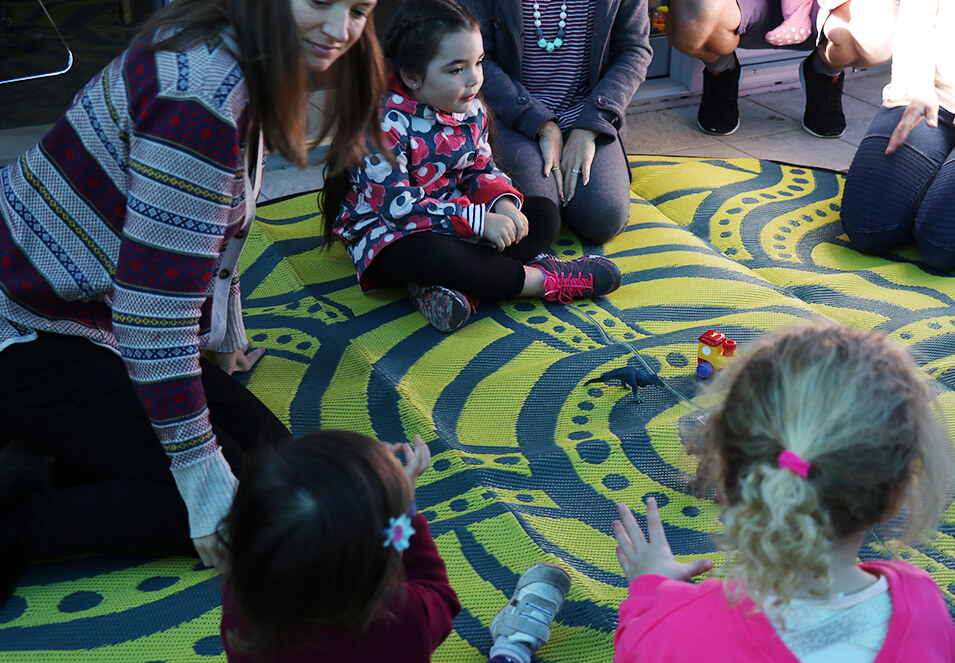 The "Family Is Centre" Recycled Plastic Mat Collaboration for Social Good.
JJ Stranan, the owner of Recycled Mats, is proud to be teaming up once again with local Indigenous Artist, Christine Slabb. Their newest venture is a ground-breaking collaboration resulting in the the iconic 'Family Is Centre' Recycled Plastic Mat.
This stylish mat comes in Yellow and Green, or Grey and Mauve.

The Tweed Family Centre Fundraising Mat
This project has a goodwill aim. A portion of the proceeds from sales of the "Family Is Centre" mat will directly support local Indigenous and non-Indigenous families in the Tweed, Byron and Ballina region of Australia in times of need.
Christine Slabb, an artist of Bundjalung and Yugambeh people, custom designed this mat using colours that are known to have a healing effect.
The design itself draws on elements from the local community.
Christine's poetic description of her design is:
"Family is the centre, the centre of one's being.
Relationships, connections that are strength, honour and respect.
These strains flow deep within our soul, captivated by love.
Family is the centre, the centre is our family"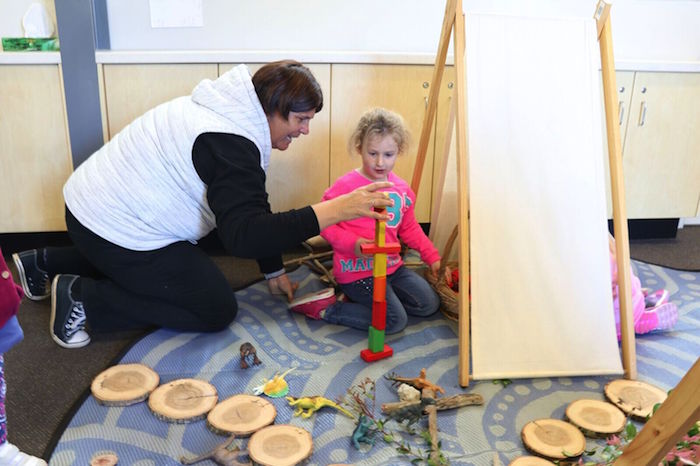 The Family Centre's Mission
The Family Centre is a social purpose organisation, providing child, youth and family services. Their mission is to build the skills and self-esteem of individuals, families, and communities facing social challenges.
The Family Centre organisation has been a force for good for over 30 years, with both paid staff and volunteers helping to make a monumental difference.
Funds raised from the sale of this recycled plastic mat will fund life-changing programs at the Family Centre in Tweed Heads that help families and individuals through difficult times in life.
Family Centre Programs for Change
Their programs are proven to help parents:
gain better parenting skills
strengthen and develop closer family bonds and connections
protect the safety and wellbeing of young people
promote the health and wellbeing of young children and babies in our region, through Early Childhood initiatives
encourage individuals to contribute and give back to their own communities.
navigate the rough waters of teenage-hood
The programs aimed at primary and high-school children, and young adults, support:
primary school-aged children transition to high-school successfully
young people to build resilience and self-worth traits
young people aged 12-17 to set life goals, and make positive choices for themselves
homeless, and at-risk of homelessness, youth to identify their needs and personal desires to achieve their accommodation goals in the short, medium and long-term
at-risk Year 7 students to manage successful attendance at high school
young adults to create positive family and peer relationships, build self esteem, take appropriate risks, and build resilience to bullying and the daily challenges of life
young teens to develop the confidence to say no to drugs and alcohol, and have a strong voice in relationships they encounter with the opposite sex
guide young teens through the challenges of intimate relationships, sexuality, gender, and the everyday trials of adolescence
The programs for adults help:
support men and women to develop skills for positive relationships
guide people to develop their emotional intelligence and channel stress and anger in positive ways
women develop communication skills, assertiveness, negotiation and conflict resolution
women to practice self-care, by learning to set appropriate boundaries, and developing their characters
men to understand their family needs
The Mindful Art of Stress Reduction
The Family Centre runs a 1-day course, "The Mindful Art of Stress Reduction", that explores the techniques of mindfulness, using creative activities to develop awareness about stress triggers and ways to manage it. This course is proving very popular as families and households face increased rental outlays, job insecurity, inflation, and concern over finances.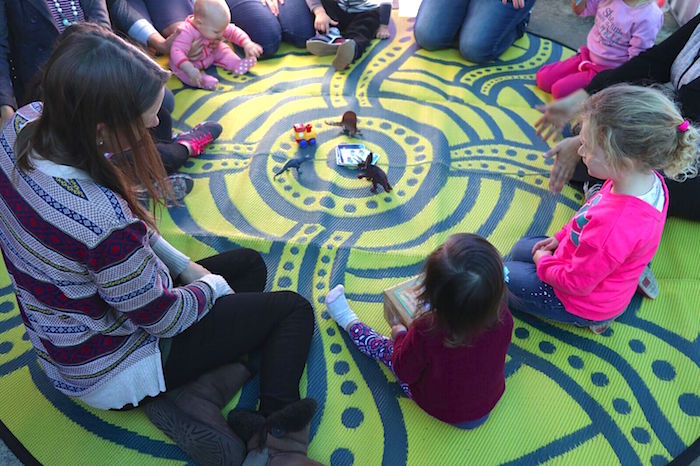 The Family Centre Playgroups
The Family Centre also runs playgroups for children that include opportunities for learning through stories, painting, playdough, movement, puzzles and games, water play, song and music.
Playgroup also supports parents to:
connect with other parents in a non-threatening environment with a cup of tea in hand
be part of a supportive group of people
build on their parenting skills
access information and resources about child development
connect with Family Centre staff and local service providers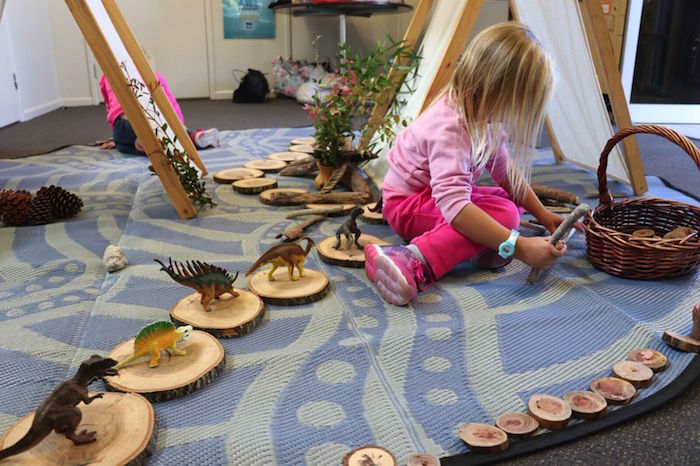 Recycled Mats Supporting Local Communities
The Family Centre cannot run these programs alone, and community support is vital to ensure their longevity. Recycled Mats is proud to partner with the Family Centre and support their vital work.
Purchasing the "Family Is Centre" recycled plastic mat is a constructive and immediate way for our customers to have a positive and lasting impact on the families in this local community.
The "Family Is Centre" Mat comes in two colourways: Yellow and Green, or Grey and Mauve.
Choose your favourite!
We appreciate your support in our quest to brighten the lives of our locals.
Click here for more information about the Family Centre in Tweed heads.
---
Leave a comment