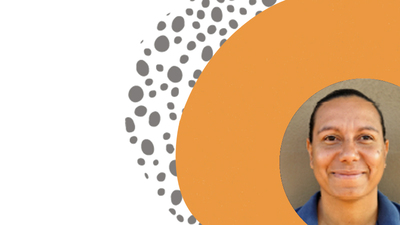 Dianne 'Tictac' Moore
A young Tiwi woman from Purrumpunarli, Tiwi Islands, Dianne 'Tictac' More joined Recycled Mats in 2019.
Tictac works at Tiwi College on the Tiwi Islands as an assistant teacher and role model, and loves to spend her spare time fishing and hunting.
Tictac's totem is the yirrakapayi, which stands for "Crocodile". Her skin group is Warnatarringuwi which stands for "Sun" and the symbol that represents her skin group is featured in most of the paintings she does. Read more about Tictac, her family and influences here.