One of the exciting developments this year at Recycled Mats has been adding a selection of gorgeous Indian chindi rugs to our product range. I'm proud of every product I stock, as well as my commitment to ethical manufacturing, so I recently ventured over to India to learn more about the people and processes behind our new floor coverings.
You can read the whole story of the trip on our blog here!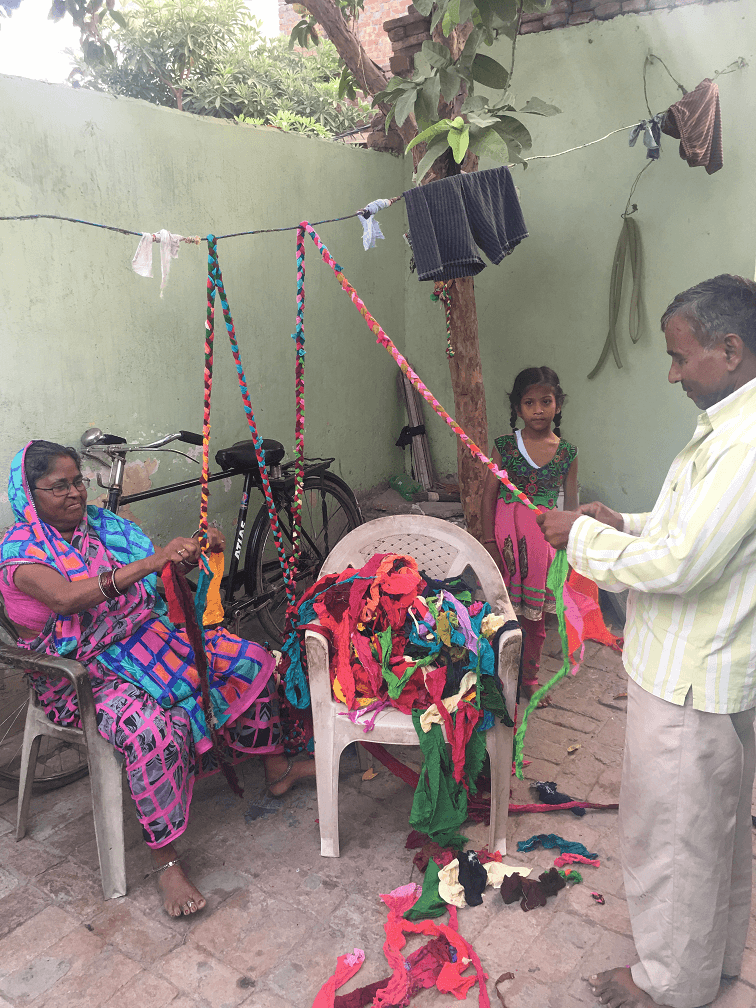 The chindi factory that supplies our mats is owned and run by the Jain family, who welcomed us on a hot Delhi day and drove us some 100kms north to Hariyana. There, we saw exactly how and where our chindi rugs are made.
The production process begins with around 1000 local families, who hand plait cotton and denim rags (called 'chindi') or string (jute) into long ropes. Some of these people use this as their main income, whereas others do it in their spare time to make a little extra family money. At the end of the day, families gather up their plaits and take them to a room in the village where they are weighed. They can work as much, or as little, as they choose.
As we walked around Hariyana we saw adults of all ages ( definitely in no way is there any child or youth labour going on here - I would drop production in a heart beat if I ever found out of any of my manufacturers exploited anyone - even the family pet!) plaiting, wherever and whenever it suited them. This flexibility means more parents can be at home with their children and save money on transport costs, which can make a world of difference in a busy family.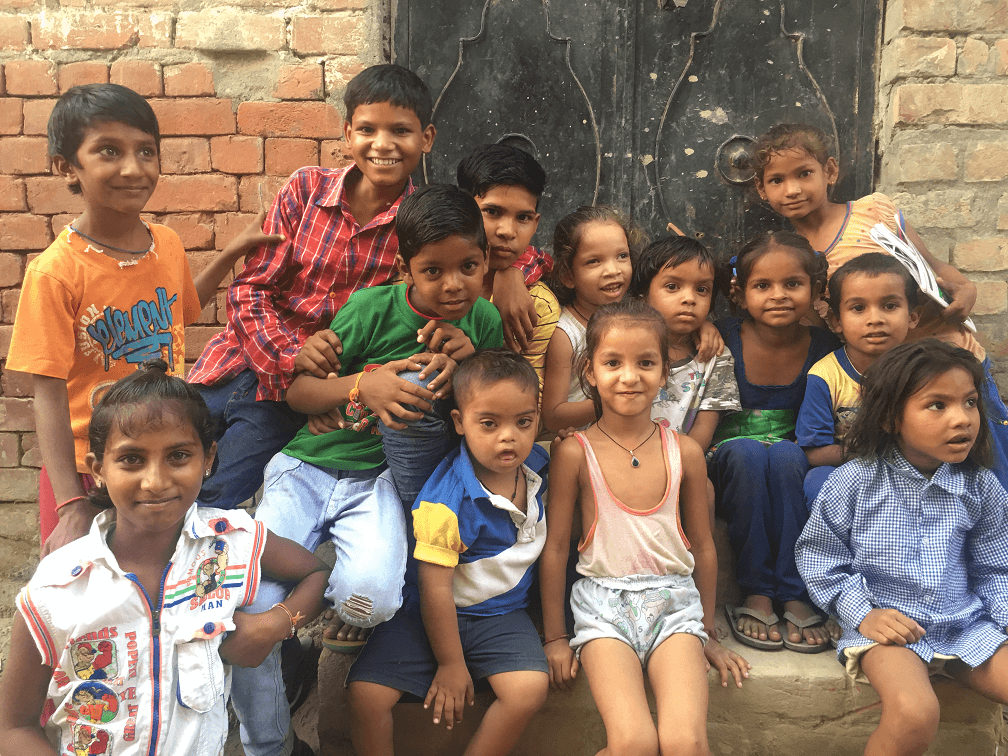 When the chindi ropes reach the workshops, another team sews the plaits together and works by hand to weave our beautiful chindi rugs. Stray pieces of rope or fabric are clipped away. Workers will then use an air blower to remove any dust from chindi rugs. When it comes to jute rugs, this process is actually done with fire! It was fascinating to see this process first-hand.
The last step is for the rugs to be taken to the packing house where final inspection of each and every rug is made under the watchful eye of Senior Jain. All rugs are then rolled or folded, tagged and packed ready to board a ship bound for Australia.
I was thrilled to meet some of the people who are benefiting from the extra family income they gather from making chindi ropes. The workshop runs 6 days per week and all families live nearby, which means they have a short commute to work and pop home for lunch.
It is an honour to visit places around the world where our rugs are made, knowing that the work we provide allows families the kid of work life balance we all strive for here in Australia! I am planning another trip to meet more of the team in India early in 2017 and looking forward to seeing what other opportunities that we can explore together.
Are our Indian rugs ethically made? Yes! And they're beautiful too. Browse our range of colourful chindi rugs here and order online today for fast delivery!