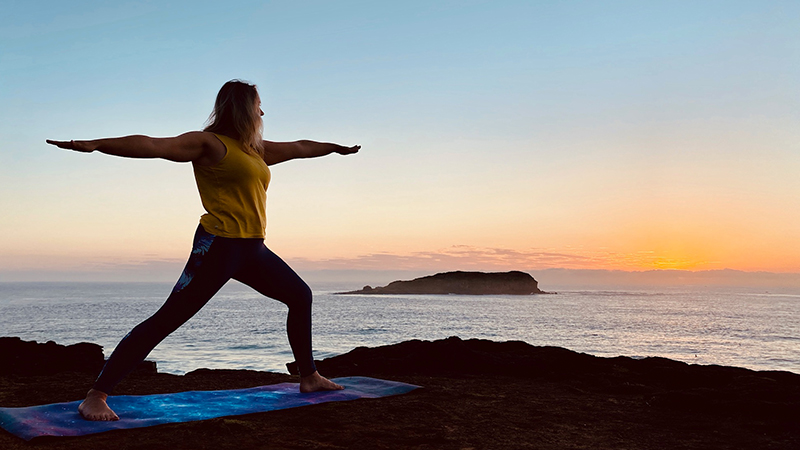 Yoga & Accessories
Yoga is one of the most effective and ancient exercise and relaxation practices in the world. It is a means to connect with your inner self, relieve stress and anxieties plus help keep the body fit and flexible. Enjoy this healthy exercise in a wholesome way by caring for the planet in the process with our environmentally friendly yoga mats.
Our quality yoga mats, yoga pants and reusable water bottles are the perfect gear for your yoga sessions and the best alternative for the environment. Made from sustainable materials, these yoga items will help you connect to your inner self and to Mother Earth.
Choose a quality yoga mat that suits your style or choice of practice, noting that each fabric type is best used for various forms of yoga practice.
DOWNLOAD our FREE YOGA CALENDAR