How do I care for my mat?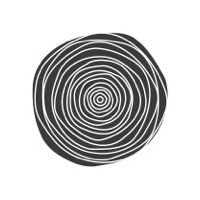 Your beautiful new recycled mats are easy to clean and maintain. Use them at your childcare centre, take them to the beach or lay them over the 'high traffic' areas of your home with complete confidence. Our mats are a stylish and hygienic alternative to plush carpets or cheaper floor coverings, which cling onto dirt and germs.
We cannot guarantee exactly how long your recycled mats will stay in top condition, but we can guarantee that we have made every effort to produce a hard-wearing, quality product. Treat your mats with a little respect and you'll have a long and enjoyable life together!
For best results, please read the following advice on caring for your recycled mats.
Caring for plastic recycled mats (e.g. play mats, beach mats, Aboriginal mats)
Our recycled mats, including our Aboriginal mats and large childcare play mats, have been made to the best attainable standards from UV treated recycled Polypropylene. This gives them excellent protection from sun damage, but we do not recommend leaving them in continuous direct sunlight or moisture.
They are also mould-resistant, non-toxic, hypo-allergenic, lightweight and reversible, making them extremely practical for daily use in any environment!
Your recycled plastic mats will arrive folded for ease of transport. When you receive your mat, it will have fold marks. These folds will drop out over time; normally it takes a few weeks, but high temperatures may speed up the process. The plastic has a short 'memory' of being folded so to help it 'forget' the fold line, simply pop your mat out in the sun for a few days. Hang you mat over your washing line, for example.
Keep in mind that a short time in the sun is not harmful, but day in/day out sun will affect the longevity of your mat. Of course, if you fold your mat up at the end of each day, such as in a classroom, the fold lines will remain.
Cleaning
When it comes to cleaning, your plastic Polypropylene indoor/outdoor mats can be shaken off or vacuumed for dust and dirt. For heavier soiling, take your mat outside and rinse with a hose. We do not recommend abrasive or chemical cleaning products.
If food or dirt is wedged into the woven fabric of the mats, use warm water and a soft broom to lightly scrub the dirt out. Allow to dry on a fence or washing line. We do not recommend using a Gerni or other intense water cleaner as the mat fibres can blow apart under pressure.
Use and storage
Our ethical, recycled mats are sturdy and hard-wearing but, like any floor covering, they can get damaged by rough daily use.
We suggest that you do not keep heavy items on your play mats, especially when in storage, as this may leave permanent dents in the mats.
If using your indoor/outdoor mat beneath a table setting, ensure that the feet of the chairs and tables are larger than the size of a 5 cent piece. This helps distribute weight more evenly, and stops the feet getting caught in the woven fabric.
To store your indoor/outdoor mats when not in use, we suggest that you roll up smaller mats and fold larger mats along the seams. Our recycled mats are easily stored in cupboards or the back of the car, preferably out of direct sunlight to avoid deterioration.
If your mat is getting extensive daily use, the seams can begin to pull apart over a period of time. It is possible to re-stitch these back together using a strong cotton or fishing twine and a large needle.
If using your plastic mats on a wood or tile floor we suggest that you anchor the corners down with the edge of a couch or desk, or use a non-skid floor protector under the mat to keep it in place.
Caring for recycled tyre and PET bottle mats (e.g. welcome door mats)
Some of our range, including our welcome door mats, are made from recycled car tyres and PET bottles. These are exceptionally hard-wearing and even easier to maintain than our beautiful plastic mats.
Cleaning
Our rubber and PET mats are covered with Scotchgard to resist staining. For light soiling, they can be vacuumed or washed down with warm, soapy water. For heavy soiling, use a hose or Gerni (or other high-pressure water cleaner) but we recommend holding the device at a distance to minimise impact on the mat fibres. Dry flat, away from direct sunlight. Please note that our door mats are not designed for commercial use but designed for home use.
Use and storage
We expect our rubber and PET mats to last 3-5 years in a standard home environment. How long they last, however, is entirely variable depending on care and location.
Our mats are UV treated to help avoid discolouration, but if left in full sun for longer periods, some colours and designs are likely to fade. If this is a concern to you, consider moving your mat inside at high UV times of the day or using your mat in a shaded area.
Caring for fabric recycled mats (eg. Chindi and other woollen and cotton rugs/mats)
Our stunning recycled Chindi mats and rugs are made from a combination of cotton, jute, denim and felt. Our Indian manufacturers create magnificent designs by weaving rags, made from discarded garments and furniture, into ropes. These charming mats are more delicate than our tougher plastic mat cousins and are designed for indoor use only.
Cleaning
Light vacuuming or spot-cleaning is the best approach when caring for these rugs. If you're using soap, test it in a discreet area of the rug to ensure there is no colour run or bleaching before applying it elsewhere. Being fabric, these mats should be dried flat to keep their shape.
We do not recommend putting any of these rugs in a washing machine. When spot cleaning, use only the amount of water needed to clean the area in need of care. Extensive water dousing will mean the rug needs a lot longer to dry, which can lead to discolouration or mould in muggy environments.
Use and storage
These mats are made of a blend of different dyed fabrics, so we cannot guarantee how colourfast the elements will be. Direct sunlight may affect the colour of the rugs, so we recommend using them for indoor decorative purposes.
Our rope rugs are very sturdy for regular use and comfortable for sitting or walking on. Equally, however, they are an eye catching addition to room décor and colours will remain most vibrant if rugs are not used in high traffic areas.
Caring for cushion covers
Our unique cushion covers are made in Australia from 100% polyester.
Cleaning
Our cushions are machine washable, but should not be tumbled dry. Simply remove your cushion insert and wash the cover on a cold, gentle cycle. Do not use bleach. We recommend washing them separately from other items initially in case of any colour changes. Dry them in the shade.
Use and storage
Our cushion covers are suitable for indoor/outdoor use, but prolonged exposure to sun may result in fading.
Thanks for purchasing your rugs through us here at Recycled Mats. We are proud of our products and hope you will enjoy your purchase for many years to come.
If you are not 100% happy with your mat purchase, we offer a standard 30 day right of return.
Caring for your recycled mats is easy! Comfortable, durable and hygienic,

recycled mats

are the perfect floor covering for any home, business or outdoor space.