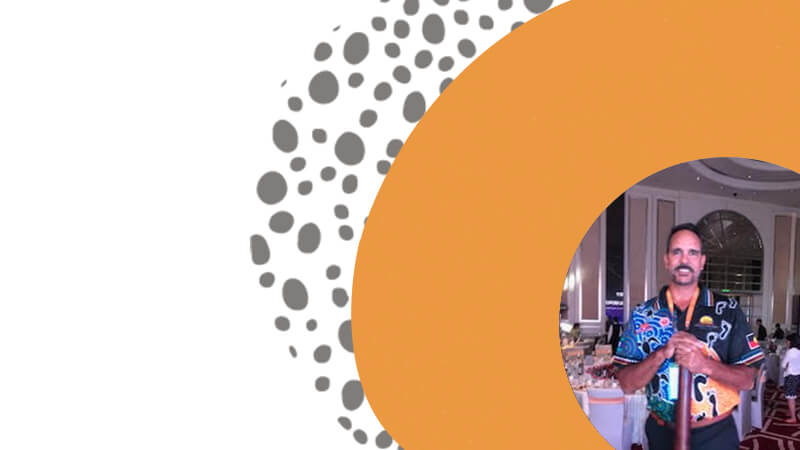 Dale Austin
Connected to Bining Nation and Ngurrungurrdba Country, Dale joined Recycled Mats in 2019.
Dale was born in Canberra in 1976 to an English mother, who came to Australia when she was 3, and a Bininj father, who was stolen from his mother at the age of 12. Dennis McCarthy, Jacky & Rocky Cahill, well-established artists, are Dale's cousins, and they taught him the traditional stories from their country. Dale sought permission to be able to paint these age-old stories in 2010 & has been painting, carving & creating works of art ever since.
Read more about Dale, his journey and his hopes for the future here.